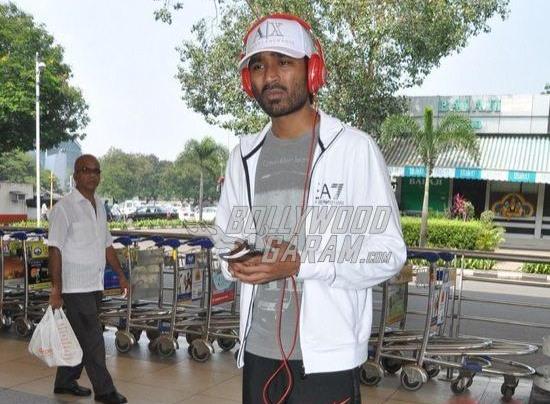 Nude and sensational pictures of celebs go viral on the Internet
Singer and RJ Suchitra Karthik, who recently accused actor Dhanush's team of man-handling her, has allegedly leaked a number of scandalous pictures of celebrities online, for all the world to see. Those celebrities whose privacy has been compromised with their nude photos released without permission include actors Trisha, Hansika Motwani, Andrea Jeremiah, Anirudh Ravichander and VJ Divya Darshini.
Before the images were leaked online, Suchitra Karthik sent a flurry of Twitter posts, saying that her account had been hacked and that the upcoming images are being posted by someone else, the supposed hacker.
A few minutes after her tweets, the scandalous images were released. Now that the images are everywhere on the Internet, people are beginning to question the authenticity of Suchitra's claim that her account was compromised and that a mysterious virtual intruder was responsible for the leak. A number of sources are now saying that the famed singer is mentally unstable and cannot fully comprehend the consequences of her actions.
To make matters worse, soon after the images began leaking and spreading on the Internet, videos of other famous faces started surfacing as well. And this time, actress Sanchita Shetty fell victim to the leak. Tweets went out after that, saying that more scandalous videos of Dhanush-Amala Paul, Chinmayi-Anirudh and Dhanush-Parvathy Nair will be let out for the public's amusement in the coming days.
After the video of her leaked online, Sanchita Shetty posted to her Twitter account, trying to assure fans that it was not her and that she is being unnecessarily defamed. She said: "I'm very much aware of what is happening on social media. I want to clarify one thing to my fans and all who love me. Whatever is circulating on social media, the pictures and video, those are not mine. Thanks for your love and support."
https://mobile.twitter.com/iSanchita/status/837882728095735808
Though the scandalous images were soon deleted, people managed to capture them on time, and it is still available on the Internet, though you shouldn't go looking for it. Suchitra Karthik is yet to take responsibility for the leaked images and videos.
Photo Credits: Viral Bhayani