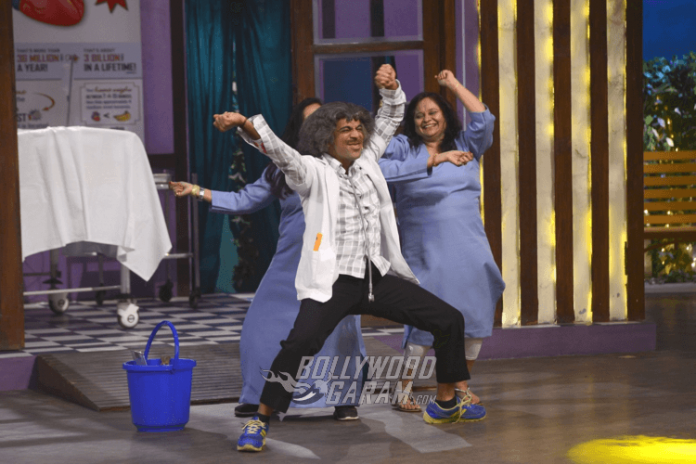 Rumors have it that the comedian's contract with Sony TV ends on April 23 due to which he will have to abide by it's terms (KRK takes a mean dig at Sunil on twitter)
It's being reported that Sunil Grover, Chandan Prabhakar and Ali Asgar will be coming together on The Kapil Sharma Show one last time as they are bound by their contract to appear on the show in their respective characters.
On April 24, The Kapil Sharma Show will be completing one year on Sony TV and the show's contract with Kapil Sharma was up for renewal for a whopping 107 crores. However, after Kapil and Sunil Grover's public mid-air fallout, which resulted in lead characters of the show boycotting it, a renewal is highly unlikely.
Sunil Grover has reportedly visited sets of the show to shoot for an episode which is most likely to air this weekend and will be seen playing his famous character, Dr. Mashoor Gulati. Not just him, but Ali Asgar and Chandan Prabhakar will also be back as Nani and Chaiwala.
But don't get too excited yet. While the three might be coming together for an episode due to contractual obligations, they are most likely to quite once the contract is up!
It is also being widely speculated that Sunil Grover has been approached by a rival channel and an announcement is being expected soon. Meanwhile, Sunil tweeted that he's currently 'feeling a little lost and nervous'.
Love only. pic.twitter.com/cJ7kRfGNBj

— Sunil Grover (@WhoSunilGrover) March 27, 2017
Meanwhile, Kamal R Khan being himself, took a mean dig at the comedian by saying, "I don't blame @WhoSunilGrover who doesn't have any other work so went back to Kapil to survive. Joote Khakar Ki Sahi Ghar Toh Chalana hai."
This was followed by another comment on the same tweet by Sunil which read, "U knew dat u have 2go back 2Kapilsharma if even he will kick ur ass every single day then why were u doing drama? Publicity? @WhoSunilGrover".