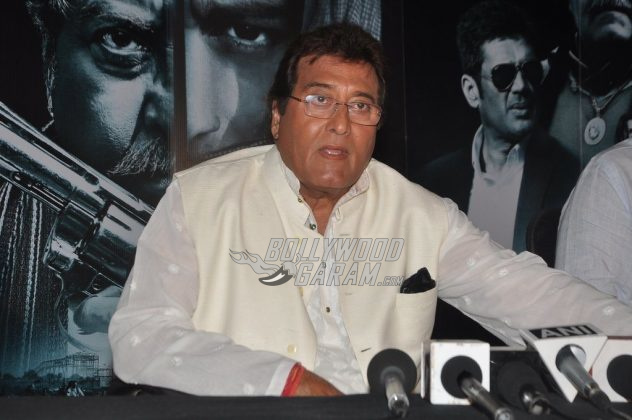 A picture of a very week Vinod Khanna from the hospital has sent shock waves among fans
Veteran Bollywood actor Vinod Khanna has not been in the pink of health for the last few days. As Bollywood Garam reported, he was admitted to a local hospital in Mumbai on March 31. The ailing seemed to be recovering from what was initially said to be severe dehydration. His son, actor Akshay Khanna told the media that his father was fine and that it was a minor health scare.
However, a photograph of the legend made its way to the internet and has fans seriously concerned for him. We once knew Vinod Khanna to be a dashing actor with a great physique, he is now completely unrecognizable. The photograph shows him frail and skeletal.
How sad to see the legendary actor #VinodKhanna so unwell. Lets all pray for his quick recovery ?? Amen pic.twitter.com/Fva8neUo7Q

— DilSe Radio ? (@DilSeRadio) April 6, 2017
But sources maintain that the actor is responding to medication and is recovering well. Also, Akshay Khanna has told the media that his father will soon be released from HN Reliance Foundation and Research Centre in Girgaum, Mumbai soon. He gave the Press Trust of India (PTI) an update on Vinod Khanna, saying, "Dad was hospitalized on Friday for severe dehydration. The situation was quickly brought under control, he's doing much better, and the doctors are looking to discharge him soon." He also thanked ardent fans and well-wishers of the actor, saying, "Our family is most grateful for the extraordinary care he's been receiving at the hospital, and we are touched by all the good wishes pouring in."
His deteriorating state of health, coupled with his fragile physical state is concerning for those who grew up during the golden era in Bollywood. Vinod Khanna was one of the most handsome actors of the generation.
Wishing Vinod Khanna a speedy recovery!
Featured image credits: Viral Bhayani