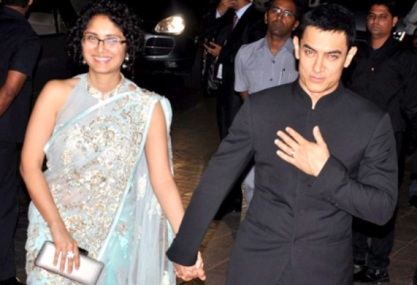 As Bollywood star Aamir Khan shoots for the upcoming movie 'Peekay', reports have claimed that the actor's wife Kiran Rao will be making a cameo appearance in the flick as well. This will also mark the acting debut for Rao in Bollywood, after working behind the scenes for a while now.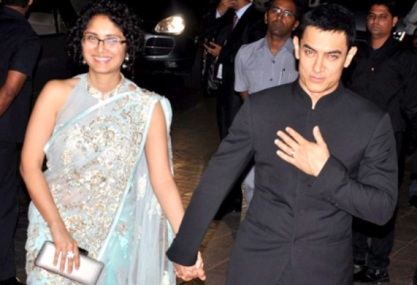 Aamir has donned a variety of hats in Bollywood, those include directing, producing and acting too. This has also prompted his better half to strive for success. The 'Ghajini' actor, his wife and their son Azad Rao Khan are at present in Rajasthan, where the shoot for 'Peekay' is in progress. Sources from the production unit say that Raju (director Rajkumar Hirani) is very keen for Kiran to play a cameo and since she is already present on the sets, he has been coaxing her to do a small part.
Aamir, along with his wife and child have moved with their baggage to Rajasthan, so that they can stay there until the shoot wraps up. Since the past three days, the unit has been shooting on the streets and in various shops in the Mandva village of Rajasthan.
The filmmaker has come up with a few ideas where Kiran can be brought onscreen in the background. According to industry sources, even Kiran is keen to do the role and will be shooting for the sequence. It is also learnt that the director wants to use Rao as a surprise element in the movie.