A frail picture of Vinod Khanna has taken the internet by storm, reports suggest he could be suffering from Bladder Cander
Today morning, Bollywood Garam reported the viral picture of actor Vinod Khanna from the hospital which went viral.
The legendary actor can be seen in a hospital gown, weak, frail and skeletal, trying to stand up with the help of two people. While his sons, Akshaye Khanna and Rahul Khanna maintain that father Vinod Khanna was hospitalized a few days ago due to severe dehydration and is on his way to making full recovery, this picture tells a different story.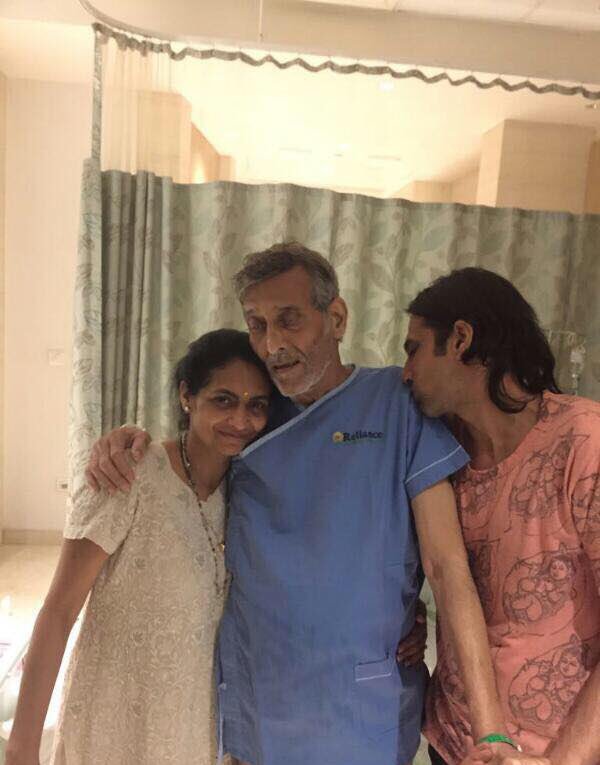 As reported by leading daily HT, ToI and Indian Express, several reliable sources have confirmed that the actor – MP is suffering from cancer, though his sons and relatives remain tight lipped about it.
Only a few months ago, the dashing actor was seen at a press conference looking his usual self. This drastic transformation has worried fans worldwide. While hospital authorities, friends and family have been contacted to confirm/ deny the news, they have all refused to respond.
The actor-MP reportedly revealed that he had cancer at a press conference in Gurdaspur in February 2017, according to several reliable Hindi news reports. At the time, he revealed that he is almost on his road to recovery and chose to share this information as he's a public figure and Member of Parliament.
Stay tuned for more updates on Vinod Khanna's health. We wish him a quick recovery!