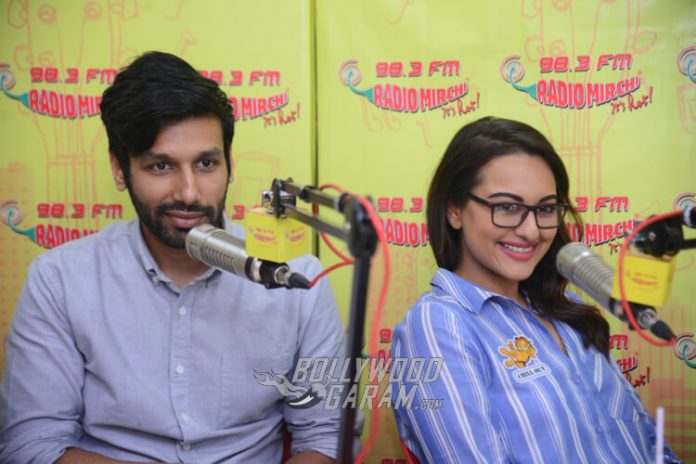 Kanan Gill is known for spoofs done through his popular YouTube channel – Pretentious Movie Reviews
If there is one person who is brutally honest about Bollywood, it has to be Kanan Gill. The comedian keeps it real with regular social media posts that poke fun about the film industry norms. The YouTube sensation just starred in his first Bollywood movie – Noor, that has Sonakshi Sinha playing the title character.
And though the new-comer is obviously nervous about his big film debut, he's also sticking to what he knows best – parody. Kanan says that he is soon going to shoot a comedy sketch on Noor for laughs. The actor proudly told a popular news daily, "I have proposed to do a Pretentious Movie Review of Noor. I know of details that others wouldn't, and call pull this off better than anyone else."
It was through his YouTube channel – Pretentious Movie Reviews that the comedian was discovered by Sunhil Sippy, the director of Noor. He needed a real-life character that could flawlessly play the part of Sonakshi Sinha's on-screen friend. That's when he came across Kanan Gill. Noor is the first film that the witty star has done.
Is he looking to become a mainstay in Bollywood? He doesn't think so. For now, he's happy with what he's done and says, "Unlike others, I don't have plans and goals."
Though he feels that he's done a good job for the movie, he still has to wait for the reaction of the audience. "It's hard to say if I'm an actor. Any role that may demand greater range is going to test my skill."
We are looking forward to the spoof of Kanan Gill's version of Noor. Since the actor has done the film himself, he might have a lot of behind-the-scenes juicy bits that we don't know about. You should check out his channel, Pretentious Movie Review on YouTube that he does with co-star Biswa Kalyan Rath.
Check out the official movie trailer of Noor starring Sonakshi Sinha and Kanan Gill –
Image Credits: Viral Bhayani