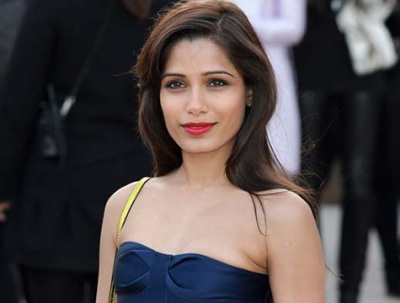 Frieda Pinto, who made waves worldwide with her performance in 'Slumdog Millionaire', has signed her first Bollywood project. The film will be made by Navdeep Singh and Vikramaditya Motwane.  The dusky Indian beauty will be found romancing Raj Kumar Yadav in the yet to be titled movie.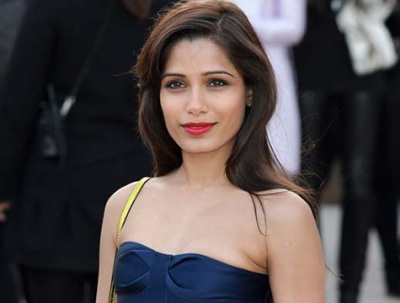 Raj Kumar was last seen in the movie 'Kai Po Che'. This movie and Kumar's performance is winning the hearts of the critics and the masses alike. The graduate from FTI India, made his debut in the year 2010, with 'Love Sex aur Dhoka', which was directed by Dibakar Banerjee. He later acted in 'Ragini MMS' and Anurag Kashyap's 'Gangs of Wasseypur'. Raj's performances were highly applauded in spite of him starting his career with off-beat movies.
Frieda, who is now an international star, is the main star for the movie. She has allegedly signed a deal with Vikramaditya Motwane, that if anything goes wrong during the making of the movie, then Motwane will have to personally make things right.
The supposed reason for Freida's apprehension and the additional clause in the contract, is that Navdeep has failed to complete his last movie with Abhay Deol and Genelia D'Souza. It was also heard, that Freida has personally requested Motwane to be present during the film shoot.