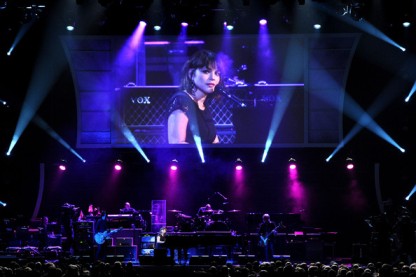 American singer and song writer, Norah Jones, on March 5, 2013, managed to mesmerize her fans with her voice in Delhi, India. Jones performed for the first time at the Indian capital following her performance in Mumbai earlier.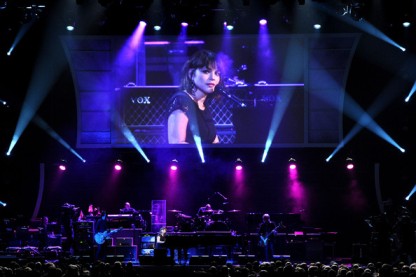 The concert started off with M Ward, who played for almost an hour, after which Jones took the stage. The 33-year-old pianist was greeted by her fans with a huge roar, as she appeared on the stage. The singer was seen in a black dress and said that she was excited to perform in India.
The excellent lighting arrangements had made the performance look magical. Jones performed her popular numbers like 'Happy Pills', 'Rosy Lullaby' and 'What Am I to You'. The singer also responded positively to the members of the audience who were heard shouting, "Norah I love you" and "You are great". Jones responded saying, "We can just sit here (on stage) and you guys can continue praising us."
The singer was accompanied by two guitarists, a keyboard player and a drummer. Jones is the half-sister of sitar player Anoushka Shankar. Both musicians are daughters of the late sitar maestro Pandit Ravi Shankar, who passed away just days before his lifetime achievement award at the Grammy Awards.