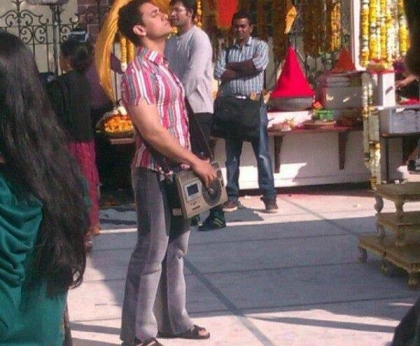 Bollywood actor Aamir Khan is presently shooting for his upcoming movie 'Peekay'. Throughout the movie the actor will be seen carrying a radio set, which has become more than just a prop in the film.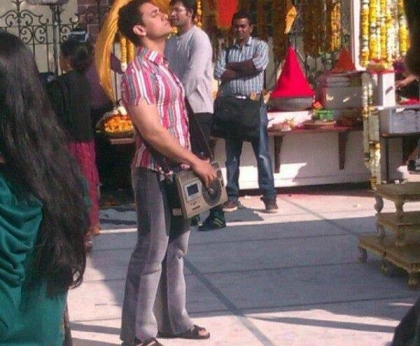 Sources from the production unit said that the device plays a very important role in the movie and is being kept under wraps by the filmmakers. Some pictures from the sets of the movie have been captured and every picture has shown Aamir carrying a radio set in different outfits.
One of the pictures has shown the 'Ghajini' star dressed in a bizarre jacket and a ghagra combo. In regards to the radio, an insider from the production unit said that when they looked at the device closely, they realized that it was not a vintage piece. In fact the radio was from either the 1960's or the 1970's. The '3 Idiots' star wanted this type of radio after remembering it from his childhood days.
After months of research and scouting around, the production unit finally found this specific one in Mumbai's Chor Bazaar. The device was the closest to what Aamir wanted for the movie. Apart from Aamir, Rajkumar Hirani also stars in 'Peekay', along with Sanjay Dutt, Anushka Sharma and Sushant Singh Rajput.