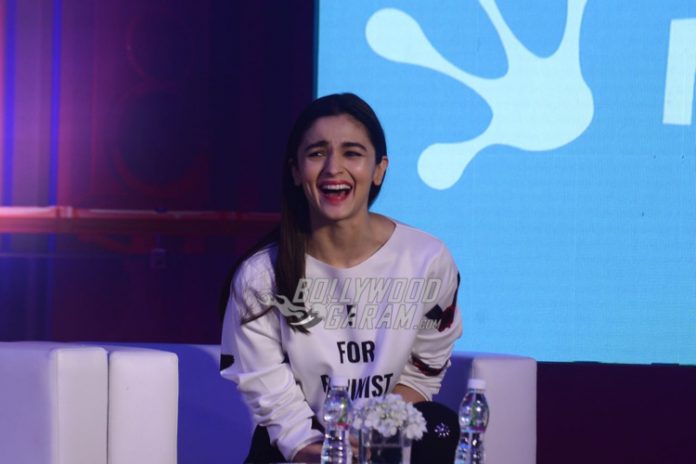 Alia Bhatt has bagged another achievement – to be listed under Forbes 30 Under 30 Asia list at the age of 24!
Her career has been a rollercoaster ride that seems to only be going in the upward direction. Her latest movie, Badrinath Ki Dulhania became the first biggest hit of 2017, joining Bollywood's 100-crore movie list. And it doesn't look like Alia Bhatt is slowing down any time soon. The newly turned 24-year-old has become one of the most in-demand actresses in the industry. Her girl-next-door attitude and pretty looks have made her one of the youngest A-list actors we have today. It's like this is what she was born to do.
And another achievement she can add to her long, impressive resumé, is that she has been listed as one of thirty selected Asian's in Forbes magazine's 30 Under 30 list. A number of personalities from different Asian countries made the cut from different fields, including – Finance, Tech, Science, Healthcare, etc. According to her profile listed under her name, it says: "Indian actress Alia Bhatt has acted in over 20 high-grossing Bollywood movies. At least six of the films she has acted in grossed well over $15 million worldwide in opening weeks. With a huge fan-following in India and overseas, she has been recognized multiple times for her acting, including winning the 2016 Filmfare Awards for Best Actress. In 2012, she got her first leading role as an 18-year-old in the movie Student Of The Year. Bhatt also launched her own eponymous fashion-label, for Indian e-commerce portal Jabong."
At such a young age, what an achievement! True, a number of critics will say that she got into films thanks to the pull of her father, filmmaker Mahesh Bhatt. But the truth still stands that her own star power and acting prowess has got her where she is today. Alia Bhatt is currently on a six-month sabbatical, and will resume shooting for her upcoming film, Dragon with Ranbir Kapoor. While on vacation, she says she wants to learn to cook and play the piano to improve her skill set.
Bollywood Garam would like to congratulate Alia Bhatt for her achievement of being listed under Forbes 30 Under 30 List!
Image Credit: Viral Bhayani