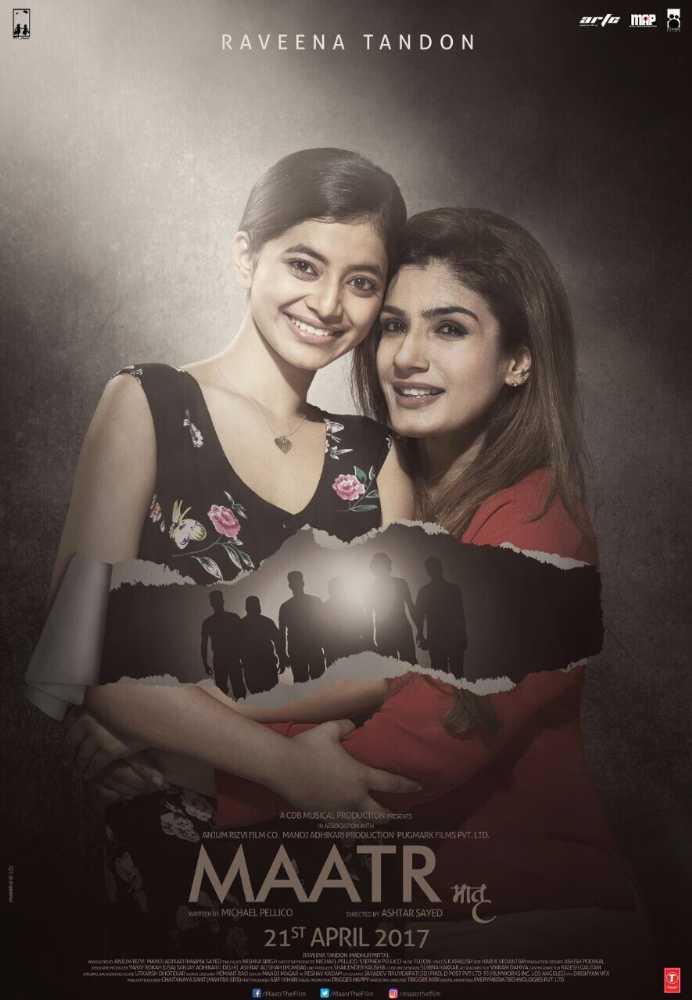 Maatr is a story that covers the rise of violence against women in our country
Indian cinema and television are slowly but surely opening up to embracing topics that were previously considered taboo by society. Already, a web series like Dev DD has a lot of people talking, thanks to Ekta Kapoor's new ALT Balaji that streams forward thinking shows. And another hot topic that usually gets brushed under the metaphorical carpet is the sexual abuse and rape of women in the country.
Maatr is a such a no holds barred film that openly deals with this topic. Starring Raveena Tandon, the film focuses on sexual harassment and the social status of women in India. When the makers of Maatr approached the Central Board for Film Certification (CBFC) to be given their certificate, the Board apparently denied it to them. Furious, Raveena Tandon, the star of the hard-hitting film was furious and lashed out at the Board. She said, "The Censor Board is bound by archaic laws which need to change according to the current times. Maatr is a story that needs to be told. Enough of sugarcoating harsh realities! We will remain indifferent to brutality, and rape will remain a taboo [topic]."
Producer of Maatr, Anjum Rizvi has taken the next step, and approached the Revising Committee. He said, "I'm concerned, but hopeful that the Revising Committee will clear the film. The subject needs to be addressed through cinema. The Board will understand it."
The reason for the CBFC being so apprehensive about giving the green light to the film is because of the scenes that depict the actual sexual violation of a woman. Though a number of Bollywood films have been released that depict consensual relations between a couple, Maatr, which is more about rampant crime that persists in the country, is being frowned upon. A source close to the film has said, "Rape sequences are always tricky. We never know when they stop becoming shocking and get into the voyeuristic/titillating zone…Though the film is well-intended and hard-hitting, we cannot take the risk of incurring the wrath of organisations devoted to prevention of violation against women."
Hopefully Maatr will see the light of day and create some level of awareness and bring a positive change to the mindset of viewers.