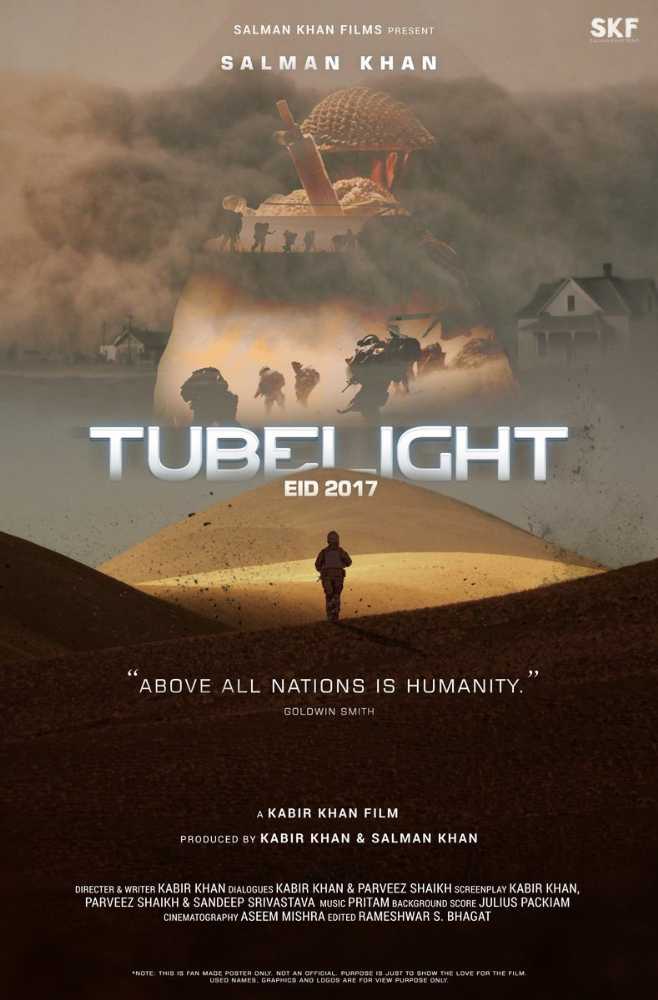 Salman Khan invited children from Galaxy Apartments to lend their voices for Tubelight teaser trailer
Count on Salman Khan to make Bollywood movies special. Bhaijaan is known to be one of the biggest entertainers of the industry, always adding a dash of creativity to his projects. And the latest is bound to make hearts melt. Salman and director Kabir Khan launched Tubelight teaser trailer today. The film is slated to release on Eid this year.
The 15 second trailer for Tubelight is just a teaser, and features the voices of children chanting jal jaa as the title is introduced. But these are no ordinary kids or child actors. Rather, the star has roped in the children from his own building, Galaxy Apartments, to lend their voices for the trailer. Galaxy Apartments, as any true Salman Khan fan would know, is where the star resides along with his parents in Mumbai' popular suburb of Bandra.
Director Kabir Khan spoke about the brilliant idea that was given by Salman, owing to his own fondness for children. "Salman really enjoys working with kids and has a special equation with them that he often doesn't share with grown-ups. Even when we are shooting amongst thousands of spectators, he will always point to a kid, call him and spend time with him."
He continued, "Salman and I decided to use a chorus by kids for the teasers but we didn't want to get trained kids to do it. So he suggested we round up a bunch of kids from his building and do it in a fun way. He and I then spoke to kids ranging from 6 to 11 years and took them to the studio where Salman explained to them what we are doing. We are using this chorus in the teaser logo as well as the teaser promo."
Tubelight is a story that takes place during the Indo-Sino war in 1962, and stars Chinese actress Zhu Zhu, along with Sohail Khan. The film is looking to be released on June 23, 2017.
Watch the teaser trailer from Tubelight that features the voices of children from Salman Khan's building –