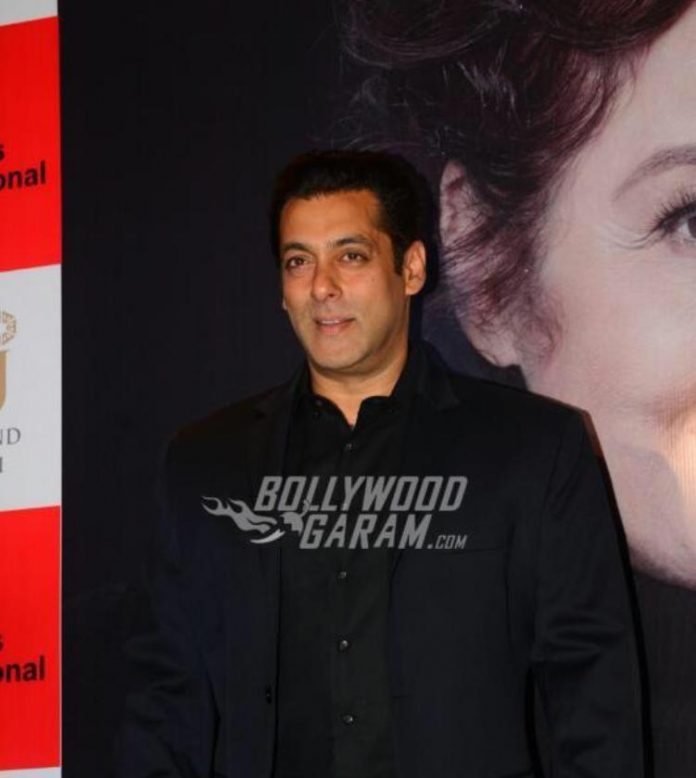 Salman Khan has lent his voice for the epic animated film Hanuman Da Damdaar
If you're kids are waiting to catch a summer flick during the holidays, then Hanuman Da Damdaar is the one to watch! Superstar Salman Khan has lent his voice for the adult character of Hanuman with a Dabangg twist. And he's made sure to add his special Bhajrangi Bhaijaan touch to the film as well. Hanuman Da Damdaar trailer releases today and features Salman Khan himself.
Salman's voice seems perfect for the title character while several other celebrities from Bollywood have also lent their voices for the upcoming film. The movie has Javed Akhtar as Valmiki, Saurabh Shukla as Kesari, Chunky Pandey as a tourist guide, Kunal Khemu as Indra, Raveena Tandon as Anjani, Vonay Pathak as Popat Sharma and Makrand Deshpandey as Vishrav.
The trailer is out and has been released by R.A.T. films. The movie is directed by Ruchi Narain and jointly produced by Ashutosh Shah, Taher Shabbir and Ruchi Narain. Hanuman Da Damdaar is surely going to be a treat for the children and is all set to hit theatres on May 19, 2017.
Salman Khan has a soft spot for kids, and seeing him playing an animated character is a real treat. He also wants to keep it desi, making a slight remark about modern day superheroes at the end of the trailer. Kids are usually attracted to Marvel and DC Comics characters, but Salman Khan wants to show the power of Hanuman. He gives the dialogue, "Jahan na pohuche Superman, waha pahuche Hanuman". The makers wanted to keep the storyline and overall feel of the film very modern. Instead of something mythological and godlike, they have portrayed Hanuman in a more superhero type of avatar.
Meanwhile, Salman has also released the teaser trailer of his upcoming movie Tubelight which also stars Sohail Khan, Zhu Zhu and Om Puri. The trailer features the voices of children from his own building, Galaxy Apartments.
Watch Hanuman Da Damdaar trailer right here –
Photo Credits: Viral Bhayani