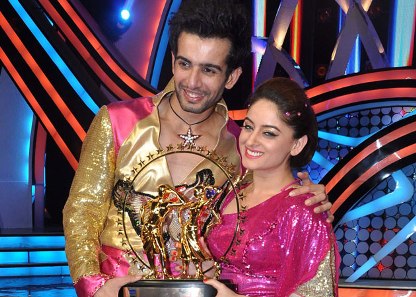 TV host and actor Jay Bhanushali and his wife Mahii Vij, after being consistent on the reality show 'Nach Baliye', have finally won the contest. Earlier, both the actors were a part of other dance reality shows as solo contestants.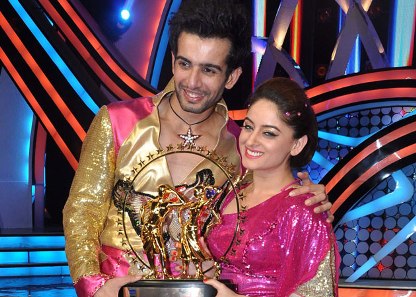 The pair has won prize money worth Rs. 50 lakh and are now looking forward to pay off their home loan with the funds. Jay, after winning the show, said that others might have predicted that they would win the show, but the couple had never felt like they would.
An experienced Jay added that usually the dark horse on the show wins the contest, while the favorites remain runner ups. He went on to say that he was not willing to just be content with putting in a good effort and wanted results. On the other hand, his better half Mahii Vij said that she was still getting accustomed to the feeling of winning. Jay, while talking about his chemistry with Mahii, said that he is a perfectionist and this fact irritated his wife.
Mahii said that Jay was very competitive and that he always pushed both of them to work harder. Jay also expressed that money was the reason he participated on the show, apart from the fact the Mahii wished to participate too.