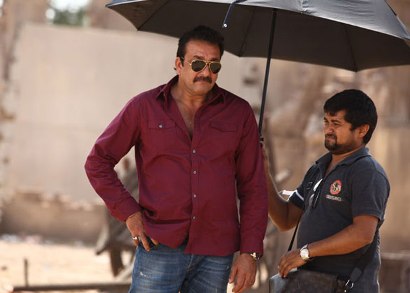 Bollywood star Sanjay Dutt might be depressed with the ongoing problems with his conviction in the 1993 Mumbai blasts, but producer T.P Agarwal said that he is deeply impressed by his professionalism. Sanjay is working in the movie 'Policegiri' with the producer.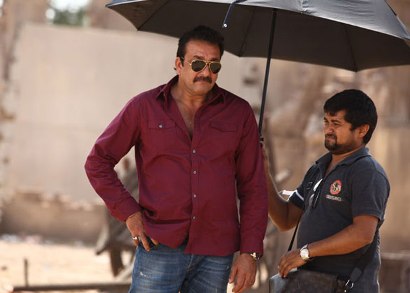 The 'Angeepath' actor is trying his best to complete all his pending assignments before he goes into jail. The Supreme Court of India, on March 21, 2013, has awarded the actor with five years in jail for the possession of illegal arms in relation to the 1993 Mumbai bomb blasts.
Aggarwal, while on the sets of the movie said, "The shooting is going well. Yesterday (Thursday) also we shot, today (Friday) also we are shooting. Six more days are left. The best thing is that he is dubbing simultaneously. He is dubbing today also. He says 'before going for the punishment, I will complete your picture". The actor is supposed to surrender within four weeks, so as to serve his remaining term of about three and a half years. Dutt had already spent 18 months in jail out of the 5 years that were awarded to him.
The producer said that it was good that Sanjay is shooting with a very calm heart like a pure professional. Moreover, the actor is not using any stunt doubles and is allegedly doing some fantastic action scenes.