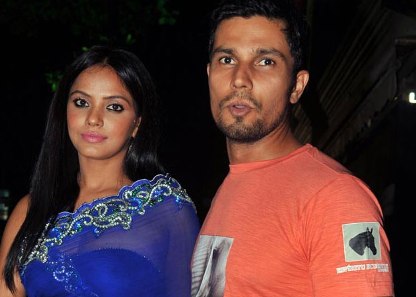 Bollywood actors Neetu Chandra and Randeep Hooda have never been open about their relationship. Not many know that the two have been dating each other since mid 2010 and Randeep has even taken Neetu home to meet his parents. However, recent reports have claimed that the couple has parted ways due to unknown reasons.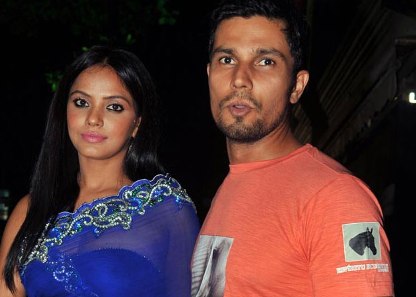 However, close friends of the couple have said that both people have different views on life, due to which the differences came up. Now the couple are taking the break-up on their stride and are concentrating on their work. Randeep has been very busy this year with several films pending, while Neetu was recently seen in the Tamil remake of the movie 'Delhi Belly'.
Despite repeated attempts, Neetu and Randeep did not respond to queries regarding their love life. However, in the month of January, the 'Traffic Signal' actress had been quite vocal about her relationship with Hooda. The 'Yavarum Nalam' actress said that she wasn't ready for marriage and was not particularly hopeful about a future with the 'D' star.
Reports have claimed that it has been about three weeks since the couple called off their relationship. Hooda could not be contacted, but a close friend of his said that the 'Heroine' actor has become very busy and has been travelling a lot in recent times.