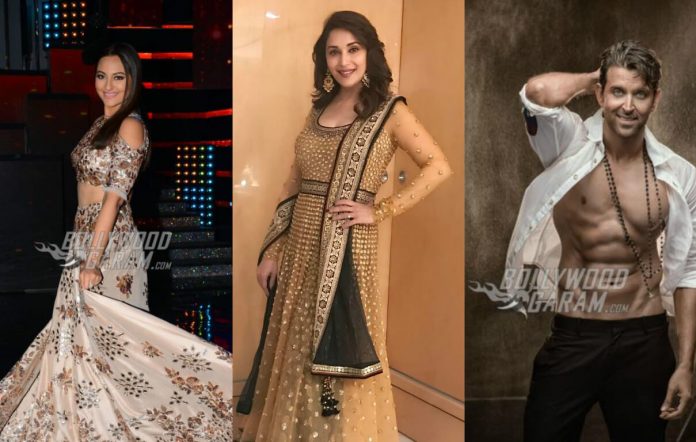 Reports suggest that the delay in Hrithik Roshan's Durban tour occurred due to visa and payment problems
Seems like Hrithik Roshan, Sonakshi Sinha and Madhuri Dixit will not be performing in Durban at the A Night With Stars Reloaded concert tomorrow after all. Several reports suggest that the concert has been postponed due to various reasons. A Night With Stars Reloaded was originally suppose to happen in Durban, South Africa on April 29, 2017, kicking off at 7pm. However, due to visa and payment problems the tour has been postponed to a tentative date of May 12, 2017. 
As revealed by an insider, visas of more than 30 crew members have still not come through, while the organizers are unable to make online transaction in South Africa, due to which payments have been delayed.
In an exclusive with DNA a source revealed, "More than 30 crew members of the concert haven't got their visas yet. Currently, the online transactions are not happening in South Africa for some reason, so the makers are not able to make payments also. That is why they have decided to postpone it."
The trio was suppose to be joined by Harshdeep Kaur, Jay Bhanushali and Ankit Tiwari at the concert on Saturday. But looks like fans in Durban will have to wait just a little longer to see their favorite stars perform live!