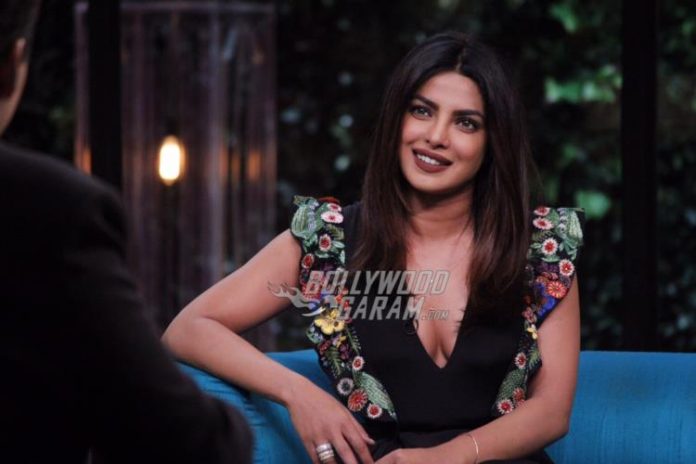 Priyanka Chopra reveals that she has been kicked out of films owing to nepotism in Bollywood
Kangana Ranaut really managed to open a can of worms, so it seems. After her 'nepotism' comment on Koffee With Karan Season 5, a debate has begun in Bollywood. From child stars defending their reasons for being a part of the Indian film industry, to outsiders who claim that this ugly word does exist in the fraternity. And another celebrity to join this fray is none other than Kangana's Fashion co-star, Priyanka Chopra.
The international actress, who was voted one of the most influential people by Time magazine in 2016, has a lot to say. Believe it or not, but winning a prestigious beauty pageant crown did not create a pathway for her entry into Bollywood. She had her fair share of struggles as a so-called "outsider".
In an interview with a leading daily, Priyanka Chopra opened up about her personal experiences with nepotism in the country.
"All kinds exist. There is nothing wrong in being born into a family that has a legacy. Outsiders don't have a foot-in-the-door access. Star kids have the insurmountable pressure of living up to the family name. Every star has their individual journey. In mine, I have faced a lot. I have been kicked out of films because someone else was recommended to the producer. I cried and got over it. Eventually, those who are meant to be success stories become that, despite all hindrances."
For Priyanka Chopra, her hard work has paid off, big time. Not only does she have a steady job in Hollywood with her drama series, Quantico, but she has movie offers as well. Her latest is with Dwayne Johnson and Zac Efron for the beach movie, Baywatch. Priyanka also stunned on the red carpet at the glamorous Met Gala 2017.
Image Credit: Viral Bhayani