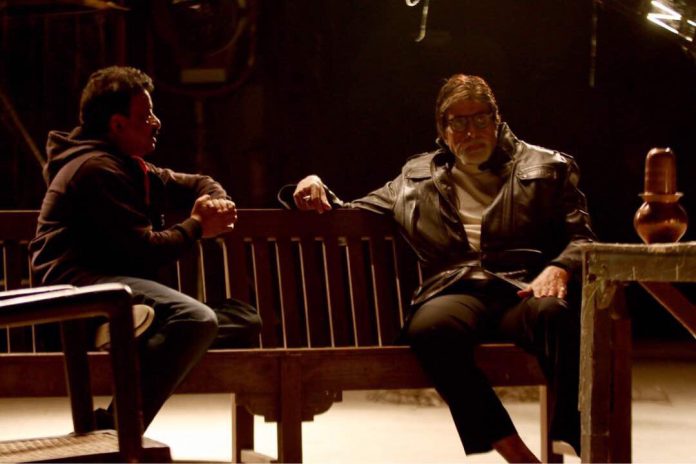 Director Ram Gopal Varma gets quirky with Amitabh Bachchan for Sarkar 3
You may think you have seen it all, but you haven't. Not until you watch the controversial Ram Gopal Varma interview the iconic Amitabh Bachchan. As part of their attempt to promote their upcoming flick, Sarkar 3, the duo sat down for the chat. And you can expect it to be just as weird and funny as that friend who's jokes you don't understand, but laugh at any way.
The four promos for Sarkar 3 have been released through Ram Gopal Varma's official Twitter account. You will need to download the videos to view them in their entirety, but it's totally worth it. In each of their typical styles, Ram Gopal Varma tries to get in his usual sarcastic human style, which Mr. Bachchan is just as graceful as ever.
He begins by asking, "Sarkar, do you ever think there will be another Bachchan?" Amitabh maintains his dignity by answering, "I don't know why people think like that." And then the director says, "What's exactly a Bachchan?"
Another astounding moment took place when Ram Gopal Varma asks, "There is this sort of conversation going on that Bachchan is no longer valid. Amitabh Bachchan then retorts, "I can't debate somebody's personal opinion." Varma then retorts, "I am not asking a question. I am giving you my answer. I am bored of your modesty."
Ram Gopal Varma also teased Mr. Bachchan about his look in Sarkar 3 by saying that he looks younger now than when he did the first movie. Amitabh Bachchan, in all seriousness replies, "Yeah. That's because he's my son."
The cringeworthy interview ends, of course, with Ram Gopal Varma calling Amitabh Bachchan, "the greatest liar". But that was all in jest, obviously.
You can check out the videos through Ram Gopal Varma's Twitter account, which he captioned, "1st time a film director interviewed Bachchan…full interview 8th May 11am".
1st time ever a film director interviewed Bachchan ..full interview 8th may 11 am #RGVcrossesSARKAR
https://t.co/idN4RrClAB pic.twitter.com/xbsOBHV9O3

— Ram Gopal Varma (@RGVzoomin) May 4, 2017
Image Credit: Twitter