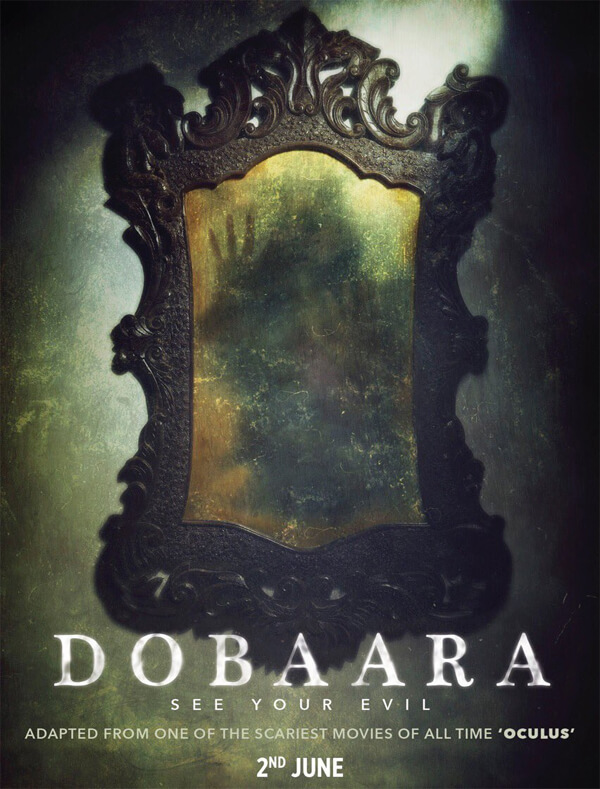 Dobaara motion poster retains the chilling spookiness of the haunted mirror from Oculus
Dobaara is a horror film and an adaption of the classic and scariest films of all time – Oculus. While the premise of the movie remains the same as Oculus, makers maintain that it's not a remake. Dobaara is releases in 2018 and features Saqib Saleem and Huma Qureshi in lead roles of a brother – sister duo who are faced by an evil spirit haunting their house. The two will be portraying the characters played by Karen Gillan and Brenton Thwaites in Oculus. The movie also stars Adil Hussain and Lisa Ray in supporting roles.
The story line of Dobaara revolves around a haunted mirror which psychologically manipulates people into doing what it wants them to do – and the results are always unpleasant. The narrative will shift between past and present, which could be quite a challenge for Indian movie makers as such horror films have usually not fared well in the past. But if Dobaara is done right, then it will be a refreshing break from otherwise poorly executed Hindi films in this genre.
For now, we are eagerly awaiting the release of the official Dobaara trailer and see more of Saqib and Huma in the movie.
Watch Dobaara motion poster right here –