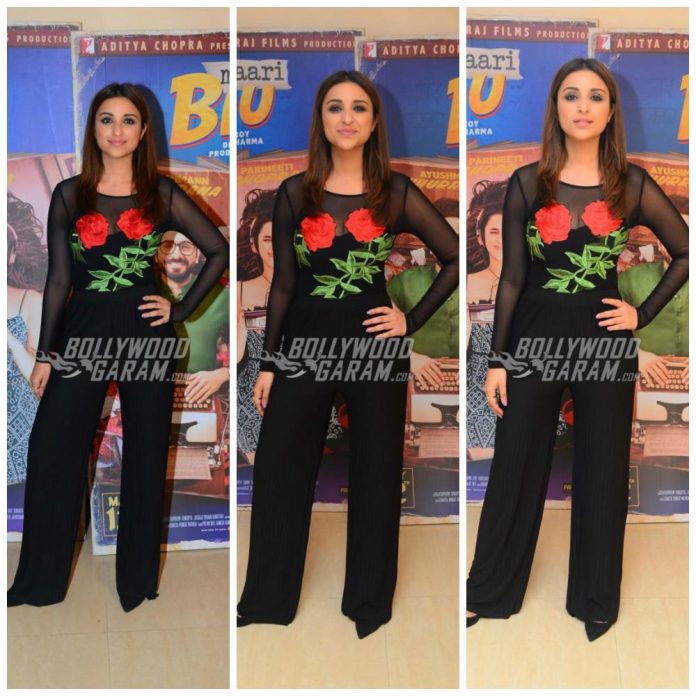 Parineeti Chopra has been busy promoting Meri Pyaari Bindu in the city
Parineeti Chopra is leaving no stone unturned for the promotions of her upcoming flick Meri Pyaari Bindu. The actress turned up along for the promotions at an event in Mumbai on May 7, 2017. The movie is about to release, and promotions have officially begun!
Parineeti Chopra, for the promotional event, appeared in a lace black body suit with red rose embellishments and matching black pants. Meri Pyaari Bindu also stars Ayushmann Khurrana, who was not there this time to promote his film. It is ready to be released in theatres on May 12, 2017. The movie is helmed by Akshay Roy and is a romantic comedy flick featuring Parineeti Chopra and Ayushmann Khurrana as a couple.
Theatrical trailers for the movie have received widely positive reviews, so it should do well at the box office. The soundtrack of the flick has been composed by Sachin-Jigar while the lyrics have been written by Kausar Munir and Priya Saraiya. The makers also released the full sound track with 6 songs on April 19, 2017.
It's left to be seen if Meri Pyaari Bindu is going to be promoted for the Jio Justin Bieber Purpose World Tour. The makers are currently in a tussle with those of Half Girlfriend. Both would like to be the solo movie that gets to promote on such a huge platform. Since both Parineeti Chopra and Half Girlfriend's Shraddha Kapoor have lent their voices for films, but have also signed a no-live performance clause in their contracts.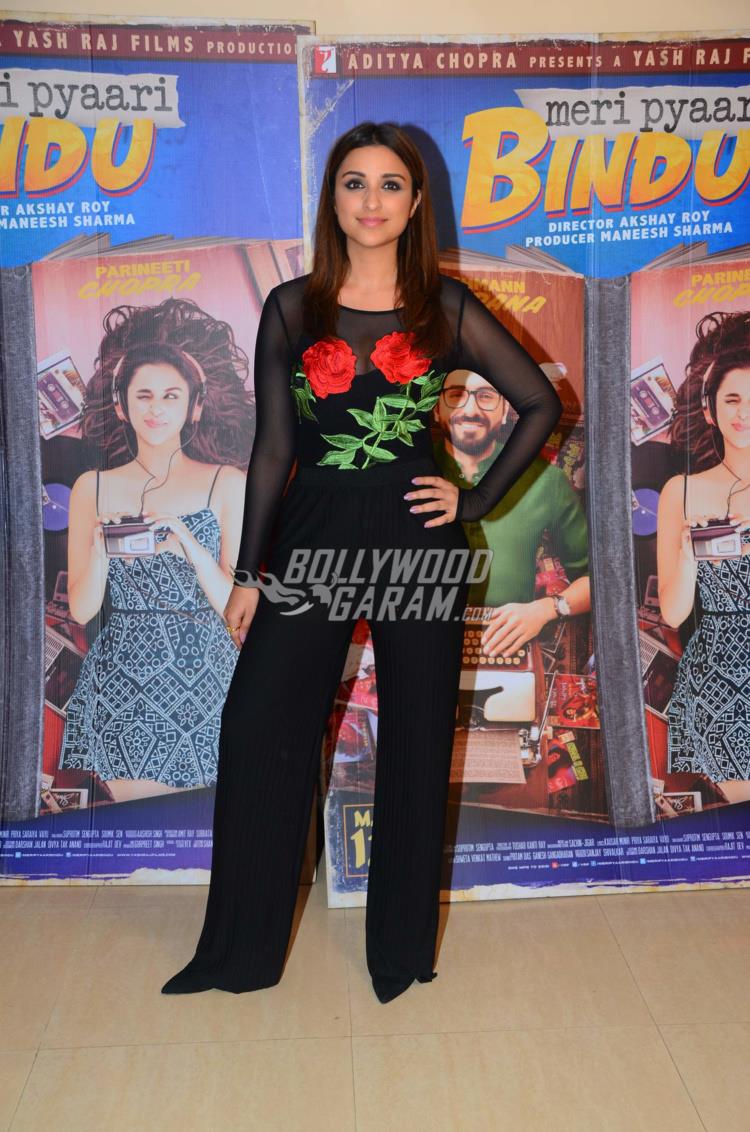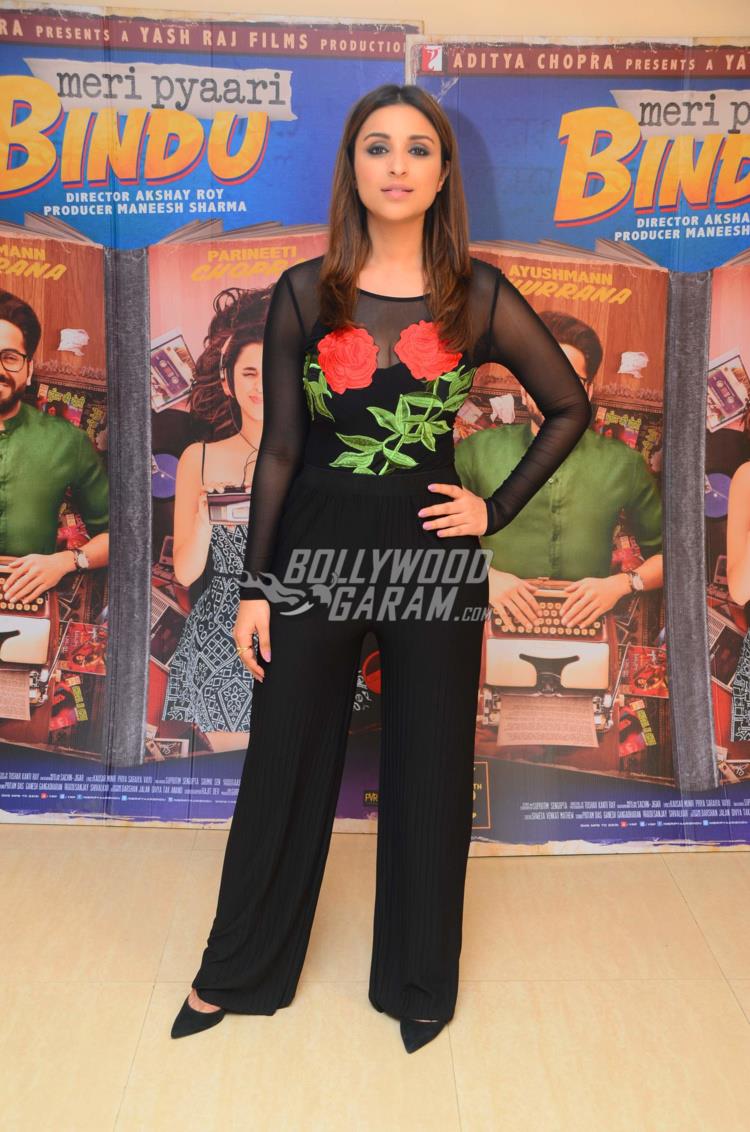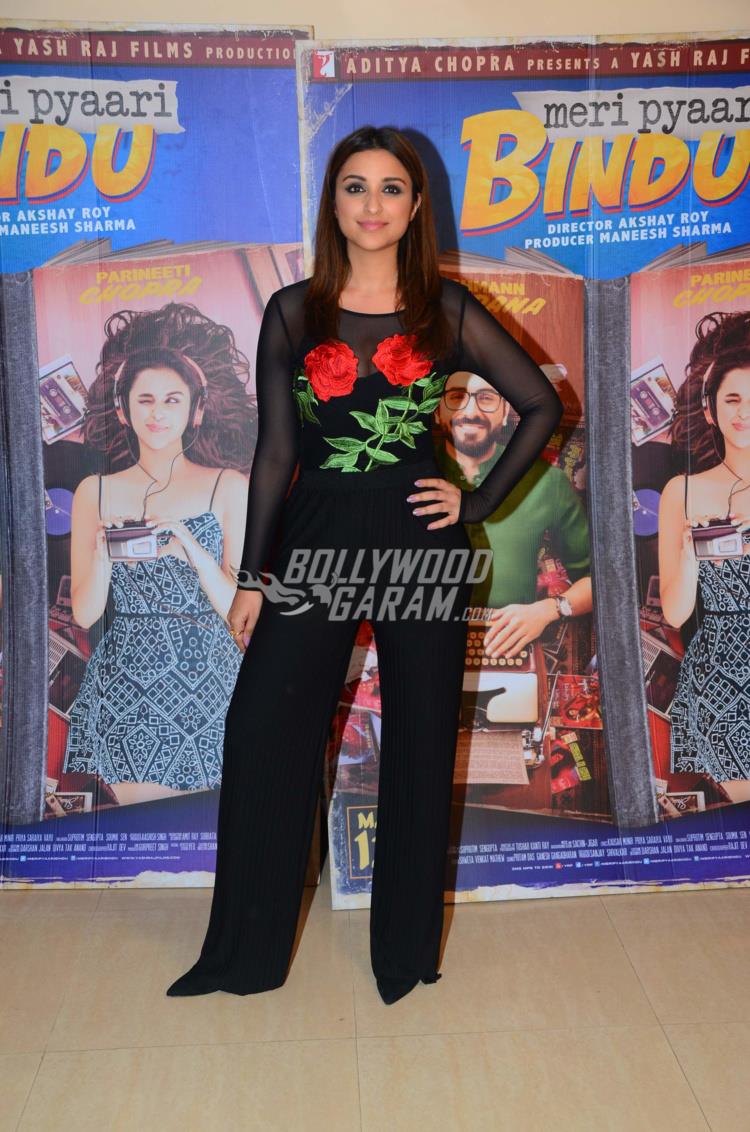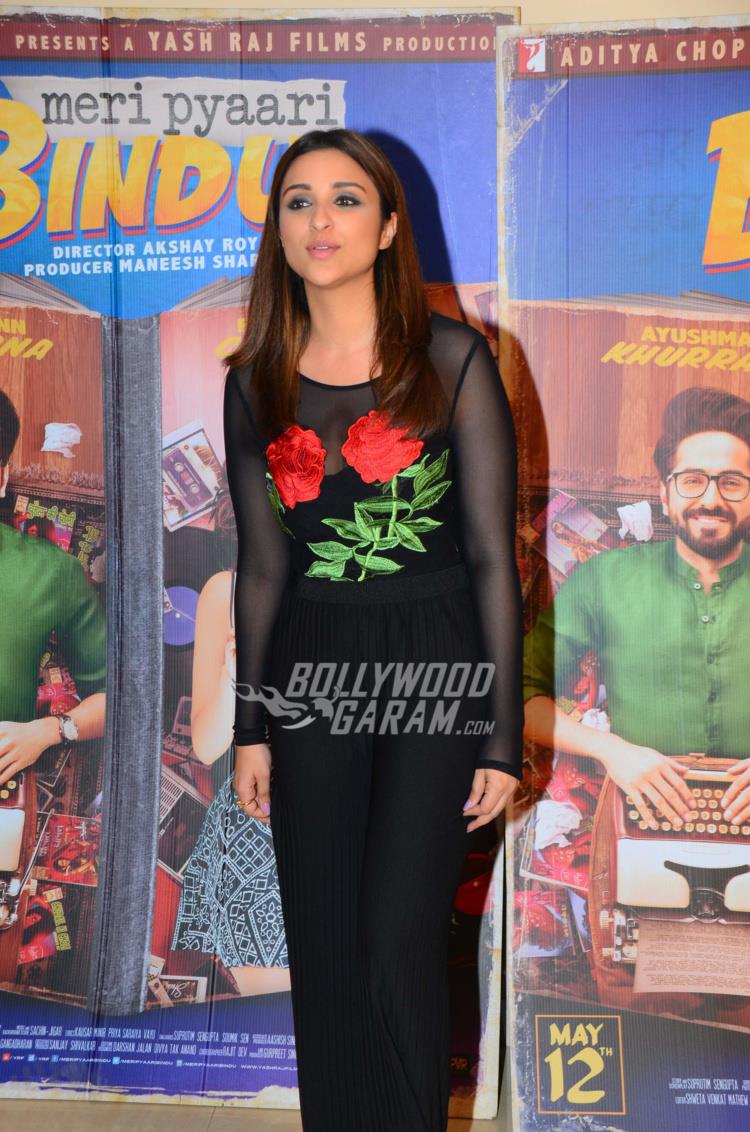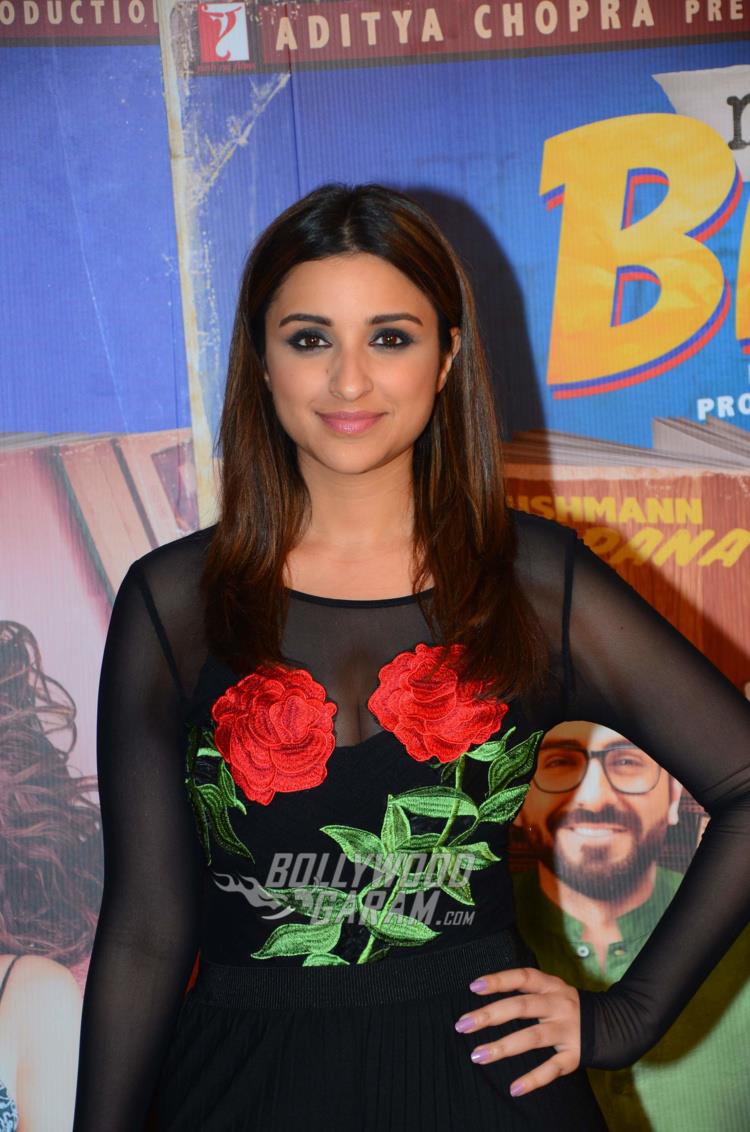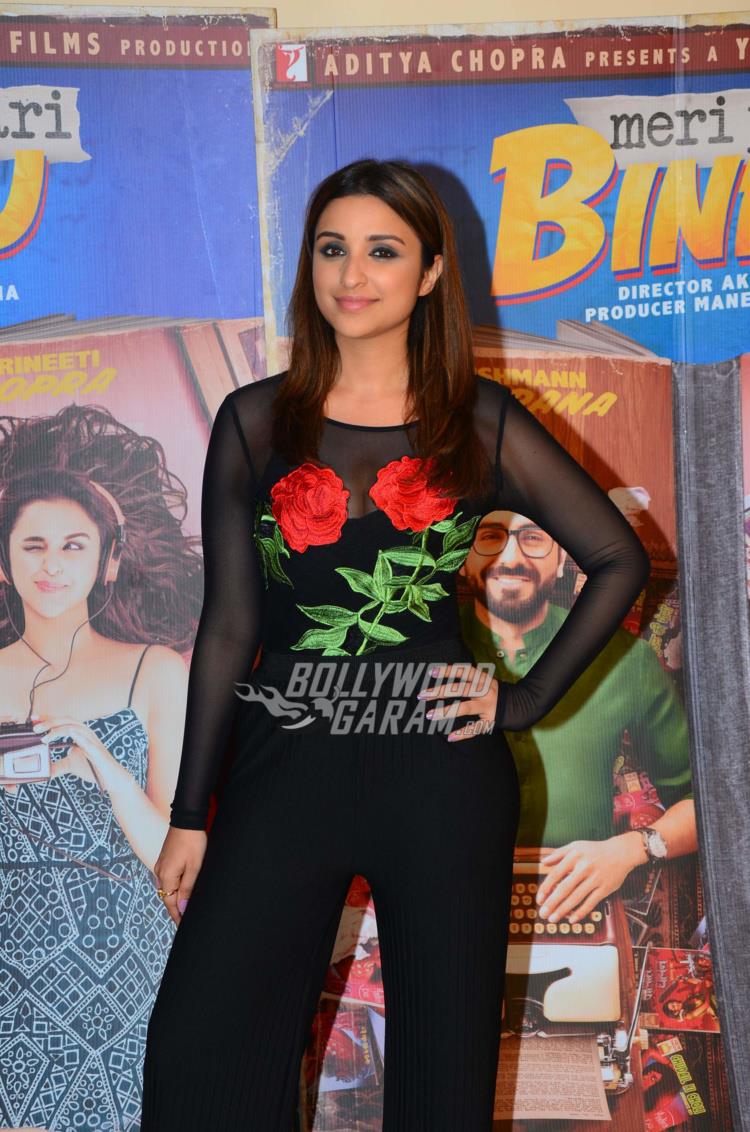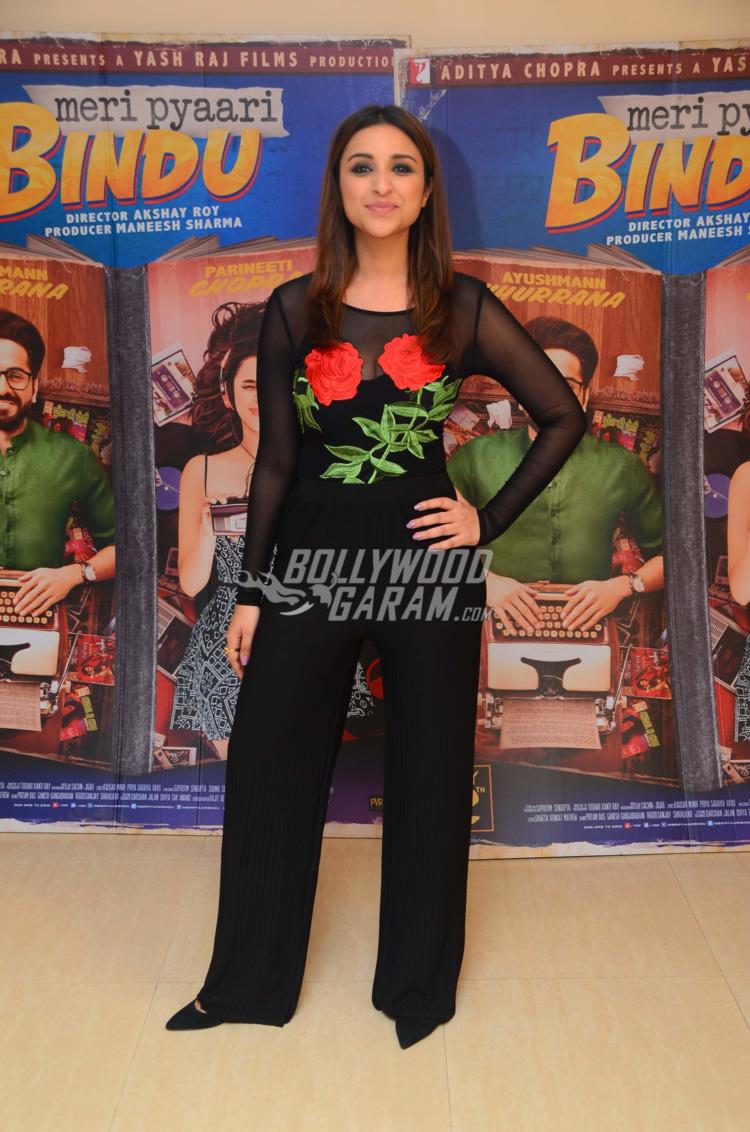 Photo Credits: Viral Bhayani