Sachin Tendulkar and A.R. Rahman launched the anthem of the documentary Sachin: a Billion Dreams based on the cricketer's journey
Indian cricket legend Sachin Tendulkar and Academy award winning composer A.R. Rahman launched the anthem song of the biopic documentary Sachin: A Billion Dreams at an event in Mumbai on May 9, 2017. The trailer of the upcoming biopic documentary of the master blaster has become popular on social media. The documentary will be released in theatres on May 26, 2017.
Sachin Tendulkar, while talking about his biopic said, "Sachin: A Billion Dreams helped me revisit the key moments of his life and share them with his fans, who have been an important part of his journey. The movie chronicles the 44-year-old cricket icon's journey from a young boy to one of the most celebrated sportsmen of all time." The former captain of the Indian team added that the film has helped him to relive the important moments of his life through the making. Tendulkar also said that though he remains a private person, there is so much that he has not revealed or spoken about to people who have been instrumental in his life and career.
The documentary Sachin: A Billion Dreams is directed by James Erskine and will narrate the story of the legendary cricketer. The film also features some of Sachin's colleagues including M.S. Dhoni and Virendra Sehwag, who will be seen talking about Tendulkar.
Rahman while talking about the music said that whether a project comes from Hollywood, Bollywood or from any part of the world, it draws his interest as long as passionate people are involved in it. The composer added that it leaves him sleepless under the pressure of delivering the best for it.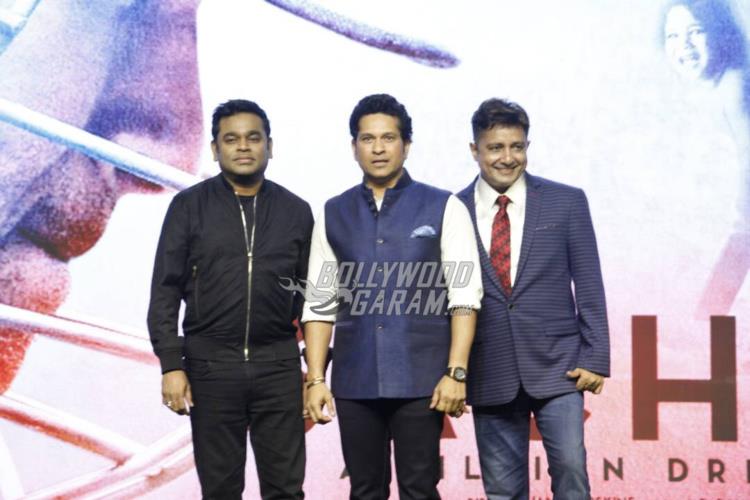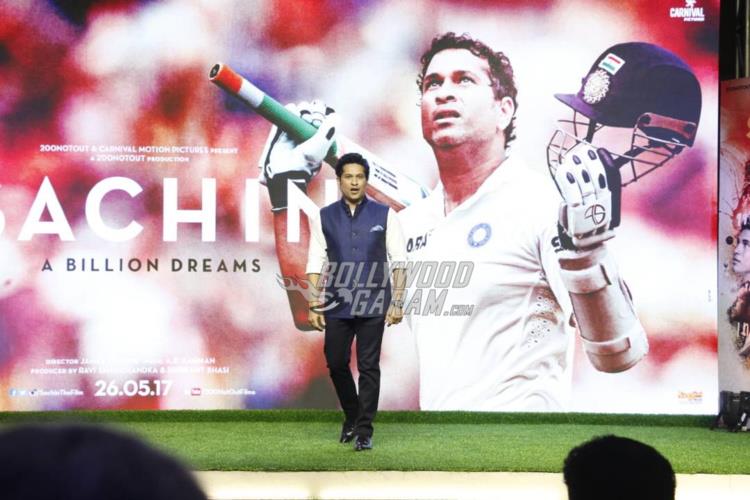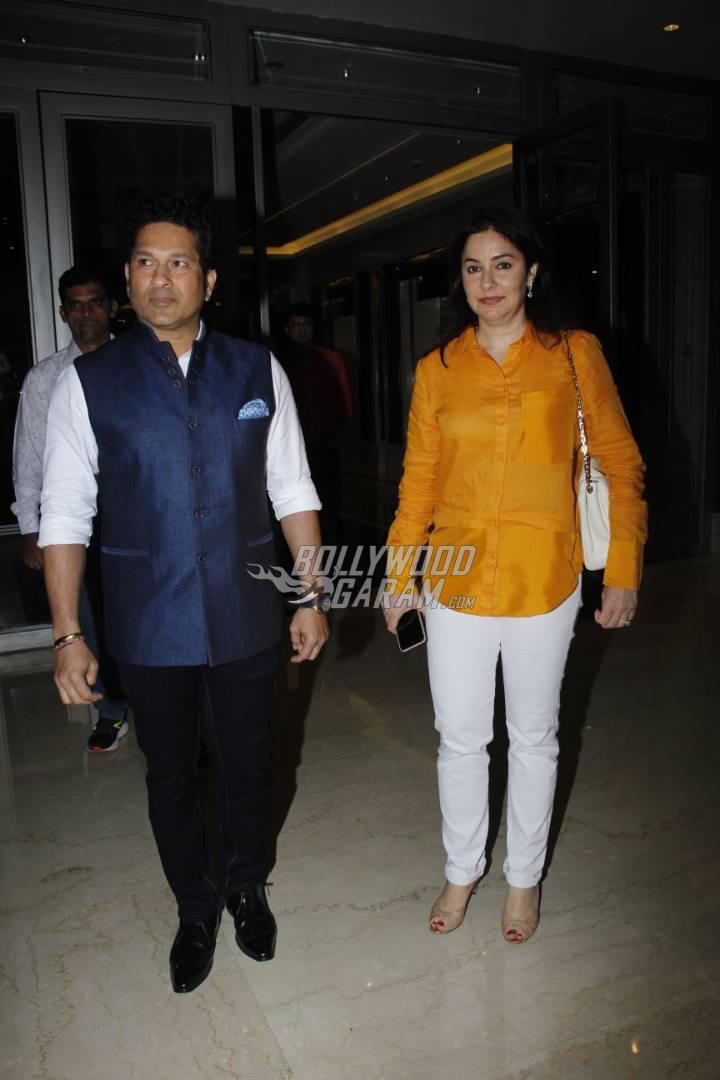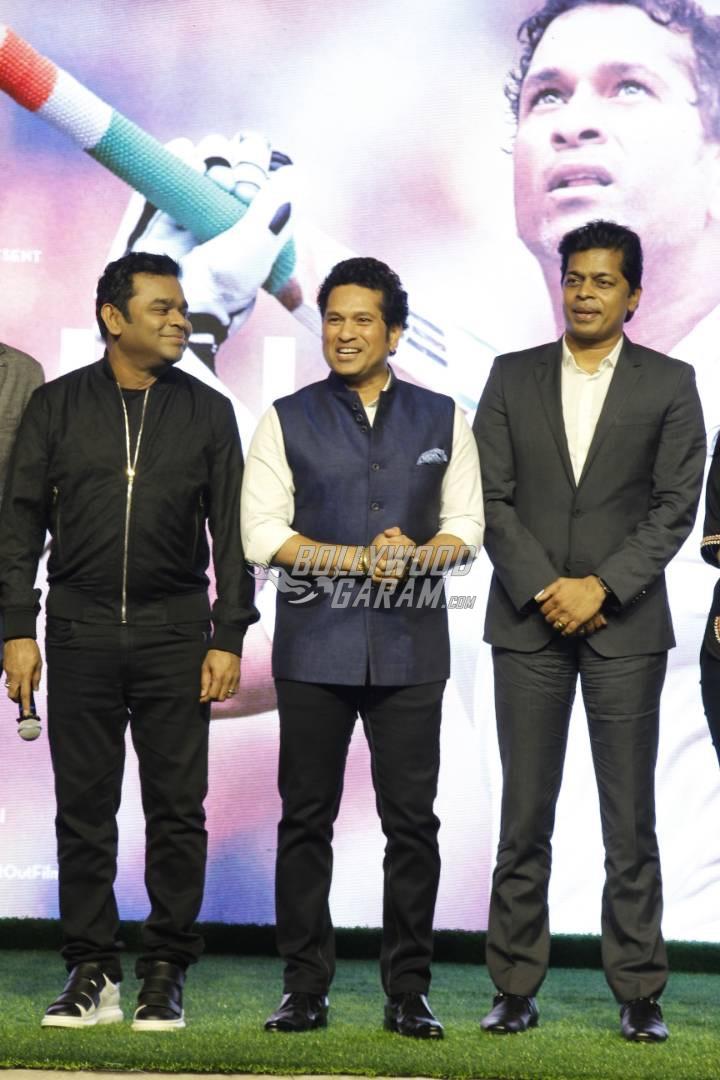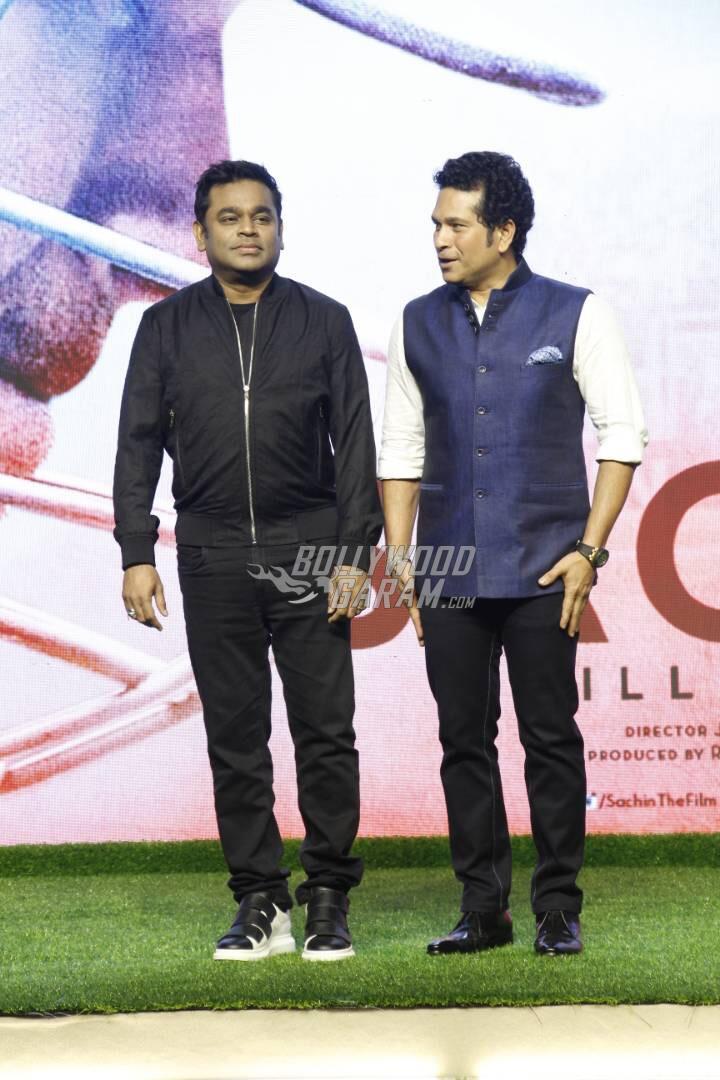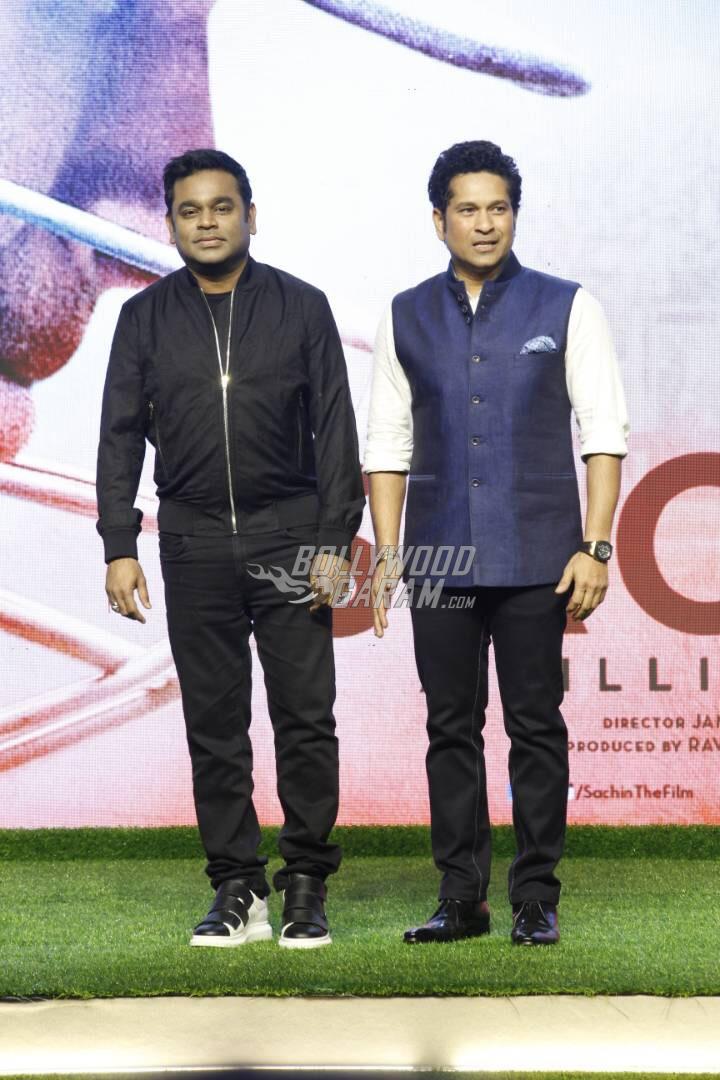 Photo Credits: Viral Bhayani