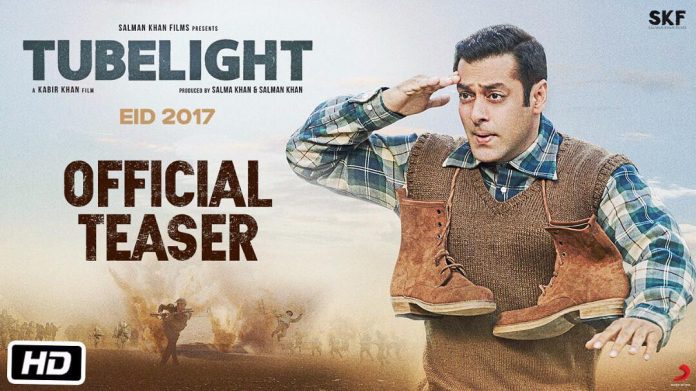 Shah Rukh Khan makes an appearance in Tubelight, collaborating for the first time in a movie with Kabir Khan
Fans are eagerly awaiting the release of another forecasted super hit from Salman Khan. Tubelight is already creating waves, especially since we are seeing Bhaijaan in a new lovable avatar. The film has been inspired from the Hollywood flick, Little Boy, and takes the audience through a journey during the tumultuous time of the Sino-India war in the 1960s. If you need another reason as to why Tubelight is such a special film, then know this – Shah Rukh Khan will be making a cameo appearance in it!
Filmmaker Kabir Khan spoke about the appearance of Shah Rukh Khan for the film, saying, "It was a role screaming for a superstar cameo otherwise I wouldn't have [involved Shah Rukh Khan in Tubelight]. I find it gimmicky. But when you will watch the film, you will realise the role needed a superstar. We went to him with the role and he was kind enough to agree. It is a brilliant cameo but I can't say much about it because it will take away the joy of seeing it."
As is well known, Salman Khan and Shah Rukh Khan had been at loggerheads for decades. They only recently patched up and buried the hatchet. To have two superstars in one film together is going to be a real treat. This is the first time that Shah Rukh and Kabir Khan have worked on a full-fledged film together. If you're eager to know what Tubelight is about, and what Shah Rukh Khan's role is in the film, watch Little Boy and observe Ben Chaplin's character!
Tubelight will be released on Eid this year. The film stars Salman Khan, Sohail Khan and Chinese actress Zhu Zhu, who will be making her Bollywood debut. It is produced by Salman Khan Films and directed by Kabir Khan.
Watch Tubelight teaser trailer featuring Salman Khan right here!