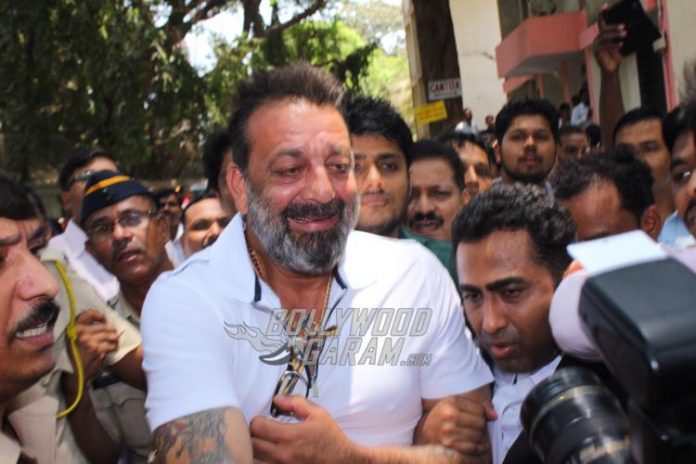 Sanjay Dutt battled drug addiction in the past, and is now working on building rehab centres for those in need
If there is one Bollywood celebrity who has gone through the uphill battle with substance abuse, it is Sanjay Dutt. Those who were present during the '90s, would remember his struggle with drug addiction. In fact, at one point it got so bad, that his family had to send him to the United States to a top rehab centre. And that didn't come cheap. Fortunately, Dutt has a well-to-do family that could afford his treatment.
Decades have gone by, and Sanjay Dutt has moved on from his troublesome past. But he hasn't forgotten the real struggle that he went through to try and get clean. One of the biggest moves he made towards his recovery, was acknowledging that he had a problem. Since he has been through hell and back, he understands what others may be going through, especially those battling addiction. It's not only their personal demons that they need to overcome, but the stigma from society as well.
So, Sanjay Dutt is coming to the rescue of those with drug addictions. He will be setting up a number of rehabilitation centres all across the country with state-of-the-art facilities to help those in need. Approvals from the authorities are yet to be finalised and come through, but all in all, it is looking good and the blueprint plans are already being set in place.
This move by Sanjay Dutt is a 180-degree turn of his life. After facing a troubled past that included jail time and several controversies, he is now using his power, fame and money to give back to society in a time of need. Another Bollywood celeb who is working towards building a rehab centre for recovering addicts is Dhobi Ghat actor, Prateik Babbar, who will be setting up an infrastructure in Dharamshala soon. The epidemic of drug addiction in the country had been highlighted on screen with the Shahid Kapoor starrer, Udta Punjab.
Image Credit: Viral Bhayani