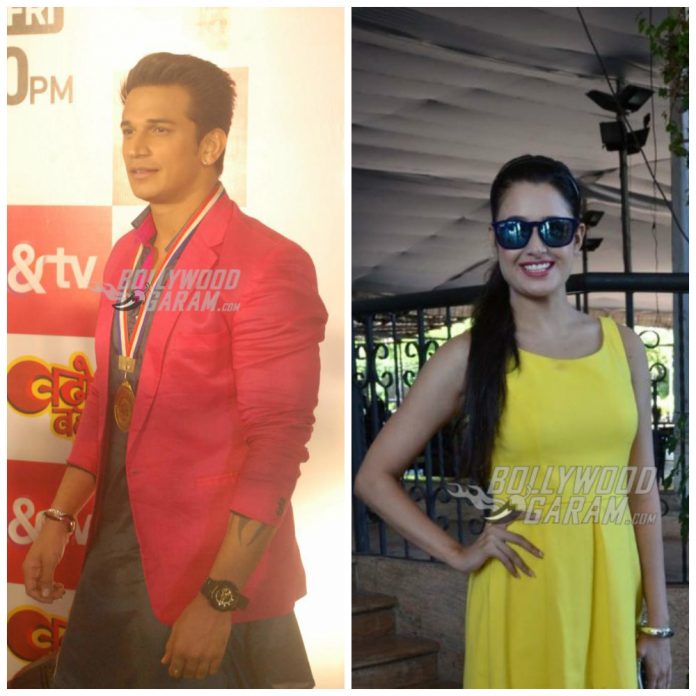 Yuvika Chaudhary and Prince Narula lend their voices for Hello and shoot a lavish music video at beautiful locations in Georgia
Former Bigg Boss contestants Yuvika Chaudhary and Prince Narula have been in news since they met on the show in 2015. While Prince has confessed about his love for Yuvika in open, the actress has decided to take some time before committing in a relationship. Meanwhile, the couple has shot for a music video and has also lent their voices for the track. The song Hello will premiere on MTC Beats.
Yuvika and Prince have shot for the music video in the picturesque locations of Georgia. The Summer 2007 actress while talking about her singing debut said, "When Prince asked me to sing, I thought he was joking. I was not confident initially about singing and I still cannot believe it is my voice that we hear in the song. I don't know about branding, but I do feel happy when friends tell us we have done a good job as singers". On the other hand, Prince, who is head over heels in love with Yuvika, said that he has always loved singing.
The Bigg Boss winner added that he has been singing since childhood and has written this peppy track and was looking for a female voice. Prince recalled that Yuvika was at the studio and hummed a few lines from the song, after which they realized that she was the perfect fit. The actor in recent times has been open about his love for his lady love but is not making it official as he is waiting for her to give a green signal.
The former Roadies contestant confessed that he added a female portion to the song so that he could sing with Yuvika. Prince added that he has been in love with Yuvika since Bigg Boss and initially thought that it was just a once sided love. But then the actress explained that she needed some time before she plunges in to a relationship.
Photo Credits: Viral Bhayani