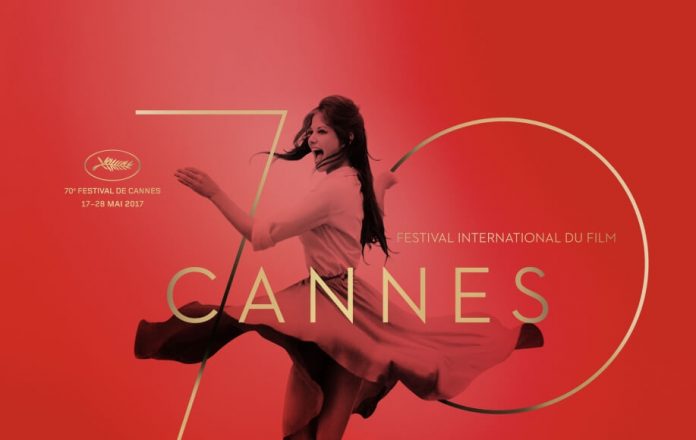 Here are all the Indian Films which will be screened at Cannes International Film Festival 2017
Scores of films are submitted to Cannes each year and only a handful of them get selected for screening at the coveted film festival. This year on it's 70th anniversary, L'Oreal Paris brand ambassador Aishwarya Rai Bachchan will be re-presenting Devdas after 15 years as a part of L'Oréal Paris Open Air Cinema on May 20. But there are several other films that have made their way to Cannes Film Festival 2017. Have a look at these wonderful films –
1. Afternoon Clouds
Directed by Payal Kapadia, a third-year student of the Film and Television Institute of India (FTII), has been invited to screen her second-year project at the Cannes Film Festival 2017 as a part of Cinefondation. This is the first tim that a FTII film has been selected for participation at the international film festival.
2. Pahuna
Pahuna is marks Priyanka Chopra's Sikkimese movie production debut and it's official movie trailer will be screened at Cannes International Film Festival 2017! Talking about the movie, it's director Paakhi A. Tyrewala said to Firstpost, "We are dealing with issues like gender bias, the idea of currency… Money is money, but there is a currency divide, impact of older people on children, our fear of the unknown."
3. Buried Seeds
Indian Michelin star chef, Vikas Khanna's film, Buried Seeds will make a mark at Cannes 2017 as it's trailer too, will be screened at the ten days long Film Festival. Buried Seeds tells the story of Vikas Khanna's struggles, his immigrant past and what it takes to make it big. Directed by award-winning Russian filmmaker Andrei Severny, we are eagerly looking forward to the film! But in case you're wondering, this is not the first time Vikas Khanna will be attending Cannes. His 2016 documentary, Kitchens of Gratitude premiered at Cannes last year and was appreciated by all. The short documentary is based on Vikas Khanna's belief that food has the power to transcend all divisions.
Watch official Buried Seeds trailer launched by Vikas Khanna and Andrei Severny at Cannes 2017
4. Village Rockstars
Directed by Rima Das, the movie is still work-in-progress and is an entirely self-made film. The movie has been shot only in real setting with kids from Rima's own village. The story of Village Rockstars revolves around Dhunu, a 10 year old girl who dreams of owning and playing a guitar. It's a part of Marche du Film (Cannes Film Market) as it has been selected by the Hong Kong-Asian Film Financing Forum under its Goes to Cannes program.
5. Sangamithra
South magnum opus Sangamithra will also make a mark at Cannes Film Festival 2017. Directed by Sundar C, this historical drama is rumored to have a bigger budget that Baahubali and Rajinikath's 2.0 (Enthiran 2) and it's first look will be unveiled at Cannes Film Festival 2017's opening ceremony on May 18! The movie has reportedly been shot in three languages and stars south superstars Arya, Shruti Haasan and Jayam Ravi. Moreover, maestro and Academy Award winner A R Rahman has been roped in for its music. Talking about his Cannes 2017 red carpet appearance Rahman says, "I'm very excited working on this ambitious project Sangamithra. I am looking forward to joining the team at Cannes." 
Talking about her Cannes debut, actress Shruti Haasan said,"We know that this is a story which will find a great connect with national and international viewers and we are so happy to have them as part of our journey right from the beginning." You can catch a glimpse of entire star cast and of A R Rahman at the poster launch of Sangamithra tomorrow!
See first look of Sangamithra and photos from Shruti Haasan's Cannes Film Festival 2017 red carpet debut
7. Manto
Nandita Das's ambitious biopic based on famous Hindi writer Saadat Hassan Manto will be presented at Cannes International Film Festival 2017! The film is one of the most awaited Bollywood films this year and stars non other than Nawazuddin Sidduqui in the lead role as Manto.
Watch short film, In Defence of Freedom launched by Nawazuddin Siddiqui and Nandita Das at Cannes 2017 as the first look of Manto
Stay tuned for more updates on Cannes Film Festival 2017 exclusively on Bollywood Garam.