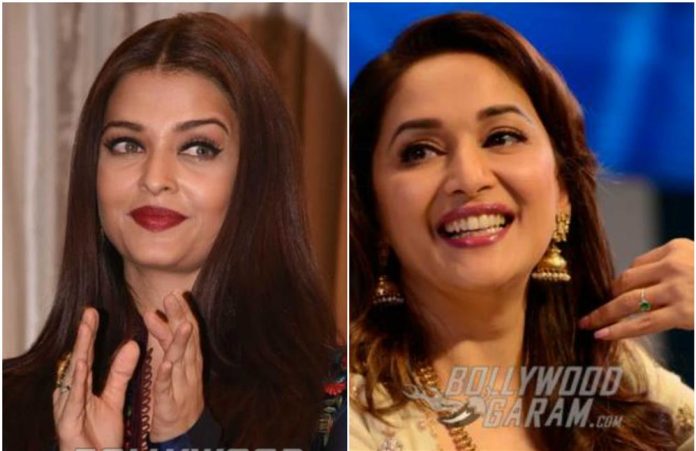 Aishwarya Rai Bachchan and Madhuri Dixit Nene are both top contenders to host the ninth season of Kaun Banega Crorepati
Remember those glorious days, sitting in front of the TV, watching someone answer the most mind-boggling questions for money? They had the support of a few "life lines" that would make or break their stint on the show. Kaun Banega Crorepati can be regarded as one of the most entertaining, family orientated, information rich reality competition shows that we have ever had. And thankfully, it is coming back with a reboot.
After eight successful seasons on Star Plus, Kaun Banega Crorepati sadly ended back in 2014. OG Bollywood superstar Amitabh Bachchan first hosted the show for a good three seasons. His hosting gig was taken over by badshah Shah Rukh Khan, who added a lot more masala to the mix. The show was so successful, that it even spawned an Oscar winning movie and bestselling book, Slumdog Millionaire.
Now the channel is trying to bring the hit show back to life. But this time with a very sweet twist. The producers want to have a female host for the show, and according to reports, they are trying to rope in a female Bollywood superstar for the gig. They've narrowed down on either Aishwarya Rai Bachchan or Madhuri Dixit Nene. The two veteran actresses would be perfect playing hostess on screen, but only one out of the two may be chosen.
According to a leading daily, a "source" from the channel has said, "Mr. Bachchan's daughter-in-law, Aishwarya is among those who has been approached to take over as quiz master for season nine. The channel is in talks with both Madhuri and Aishwarya."
If Aishwarya is picked to play host, this will be the first time that she does so for Indian television. As for Madhuri, she is already familiar with how the whole thing works, considering she is already a part of Jhalak Dikhhla Jaa. Ash, on the other hand, is the daughter-in-law of the former host of Kaun Banega Crorepati, and since we know how this industry works, she might have an edge of her Devdas co-star!
Who do you think should host the upcoming season nine of Kaun Banega Crorepati?