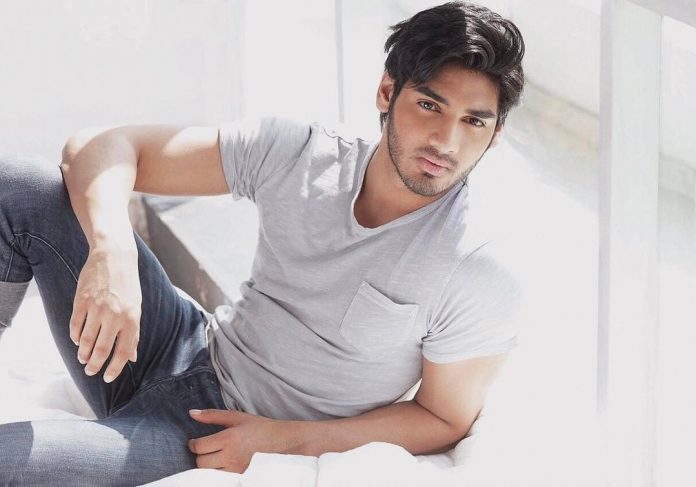 Ahah Shetty will be making his Bollywood debut in a Sajid Nadiadwala film
The new generation of child stars are here to take over Indian cinema! Already Alia Bhatt, Varun Dhawan and Arjun Kapoor are leading that bandwagon. With their careers already taking off, the next lot are just being introduced into the sparkling world of Bollywood. The next child star to be introduced for the first time on the big screen is action man Suniel Shetty's son, Ahan Shetty.
The lad is a splitting image of his famous father. He will be making his acting debut shortly, and if there is one sure fan he already has backing him, it is none other than his proud father. "Ahan is going to get launched in December and is in very safe hands. He is learning acting in London currently and his film is being produced by Bollywood's number one producer Sajid Nadiadwala which is even backed by Fox entertainment. So I think Ahan is in safe hands and other things depend on his talent, personality and luck."
Already Ahan Shetty's sister, Athiya Shetty made her Bollywood debut in Hero, and was nominated for a Filmfare Award for her role in the film. So it was only a matter of time before her brother followed in her and her father's footsteps. Do you think this is a prime example of nepotism? That's upto you to judge, but as Varun Dhawan had said about that label on Bollywood kids, it's upto the person to have acting talent, work hard and make a name for themselves, carrying on the family's legacy.
Papa Suniel Shetty is not just looking out for his son, but for other newbies in the industry. Unlike Ahan Shetty, who has every opportunity to learn from the best about acting, there are aspiring actors who may not get the chance. So, he will be setting up acting schools that will help such talented individuals. "We thought that there are many people who came to learn acting but there are very less amount of good teachers who teach well and there are many people who can't even afford the cost to learn it."
We can't wait to see what Ahan Shetty has in store for Indian audiences!
Image Credit: Instagram