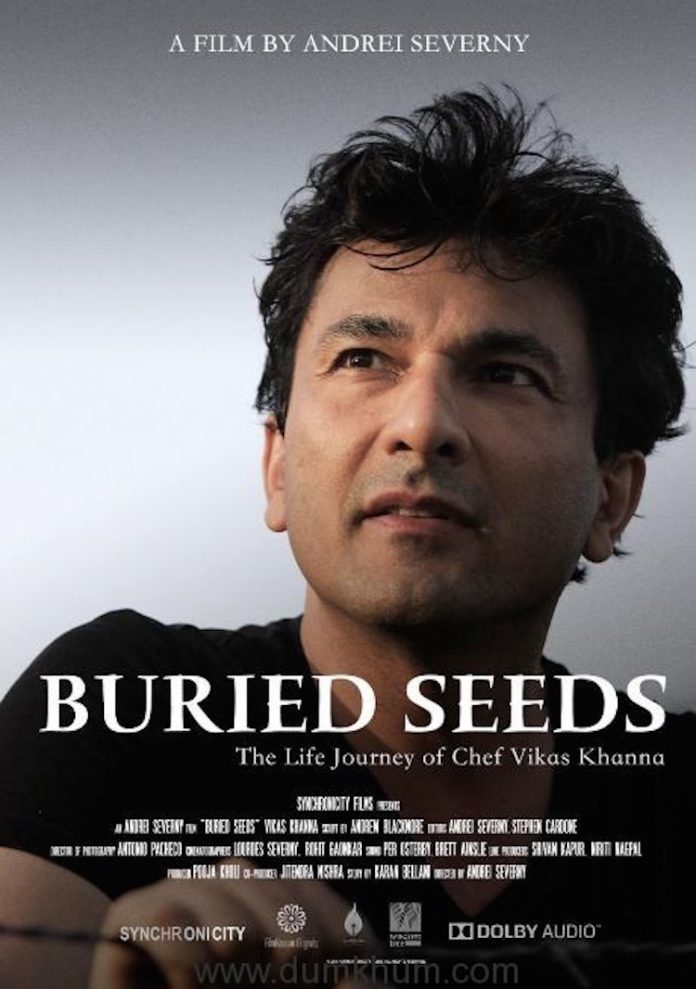 Vikas Khanna launches his second documentary at Cannes Film Festival
While Bollywood bombshells Aishwariya Rai Bachchan and Deepika Padukone have been attracting much of the attention at the 2017 Cannes Film Festival, India's most celebrated chef, Vikas Khanna, has made his presence felt on the French Riviera too. He was there to launch the trailer for Buried Seeds, a documentary film about his life's journey from Amritsar to America on May 18, 2017. Made by award-winning Russian filmmaker Andrei Severny, the film captures Khanna's very personal story, starting with his humble beginnings in Punjab, where he was born with clubbed feet and wasn't able to walk properly as a child.
He was able to find refuge in the kitchen thanks to the comfort of his grandmother's cooking, where he discovered his passion for the rich cultural traditions of Indian cuisine. He had an excellent understanding of how to use vegetables and spices even as a child, and he further honed his skills in the massive kitchen at the Golden Temple in Amritsar. After immigrating to America, Khanna had to overcome many setbacks and years of struggle before he could open his first restaurant in Manhattan. Through the sheer force of his determination and will power, he is now an internationally renown, Michelin-starred celebrity chef. His story continues to inspire many people to follow through in pursuit of their passions.
Vikas took to social media to announce the launch of his second documentary, Buried Seeds's trailer at Festival de Cannes 2017, and even shared a picture of the poster. He further went on to dedicate the film to his family and to the man who he says is his biggest inspiration, chef Sanjeev Kapoor. This is actually the third year in a row that Khanna has made a splash at the festival – in 2015 he launched his book Utsav, and then in 2016 he was back to premiere his documentary Kitchens of Gratitude, thereby becoming the first chef ever to have released a book and a documentary at Cannes.
Watch the official Buried Seeds trailer by Vikas Khanna and Andrei Severny –
The trailer of #BURIEDSEEDS – A life journey of Chef Vikas Khanna by Andrei Severny launched at Festival de CannesStory of persistence and passion. www.buriedseedsfilm.com

Posted by Vikas Khanna on Thursday, May 18, 2017