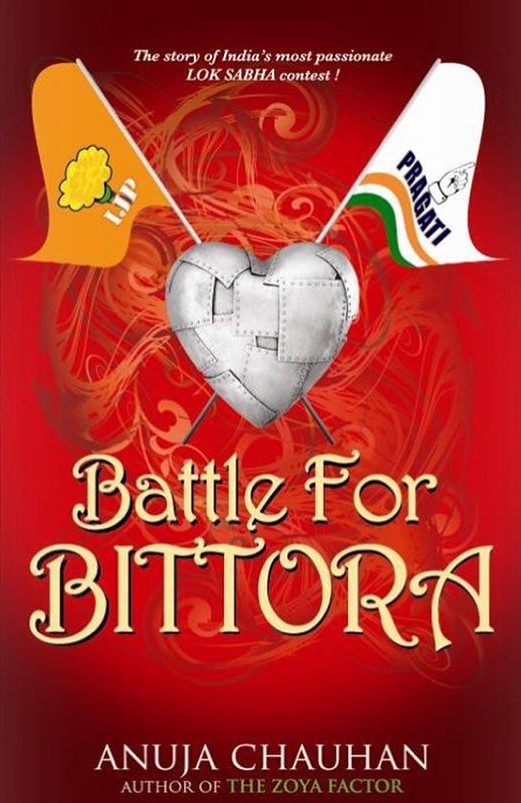 Battle for Bittora will be Rhea Kapoor's third productional venture
After producing Rajshree Ojha's Aisha and Shashanka Ghosh's Khoobsurat, Rhea Kapoor is gearing up for another film, Battle for Bittora in 2017. As of February 2017, the film is in the pre-production stage.
Battle for Bittora is a novel by Indian writer and advertiser, Anuja Chauhan. It's the story of a common woman, Jinni who is 25 years old. She lives in Mumbai and works in an animation studio with her ordinary and independent life. But one day, she receives a call from her grandmother who asks her to come back to her hometown, Bittora. At first, Jinni ignores the thought of going back but after frequent calls from her grandmother, she decides to pay a visit to the town. When she finally arrives at Bittora, she finds a Bittora very different from the one she remembered and that only she could return it to normality.
In the film, the character of Jinni will be played by Rhea Kapoor's sister, Sonam Kapoor. Sonam confirms that work on the film has already started. During a panel discussion at the 18th edition of Jio MAMI film festival, she says that "We had bought rights of Battle for Bittora two years back on my birthday. We are trying to make it. The team is working on the screenplay."
Rumors had it that Fawad Khan was to cast opposite Sonam in the film but Fawad refused due to date issues. The male lead has not yet been confirmed.
Sonam Kapoor feels that there are some great books that can be turned into films. "Like mythological books are fantastic, they create great scope for the film. As actors, we treat every film or every role with utmost sincerity and honesty, whether it's adapted from a book or not. Stories and roles are changing so it's challenging to do every character. I have grown up having over-imagination because of reading. I fell in love with cinema because of reading," she said.
The 31-year-old actress' first film, Saawariya, was based on Fyodor Dostoevsky's short story White Nights. Aisha was adapted from Jane Austen's novel Emma and now Battle for Bittora is based on the novel of the same name by Anuja Chauhan. Battle for Bittora, a comedy, would be directed by Shashanka Ghosh.
Stay tuned for more updates on Battle for Bittora exclusively on Bollywood Garam!