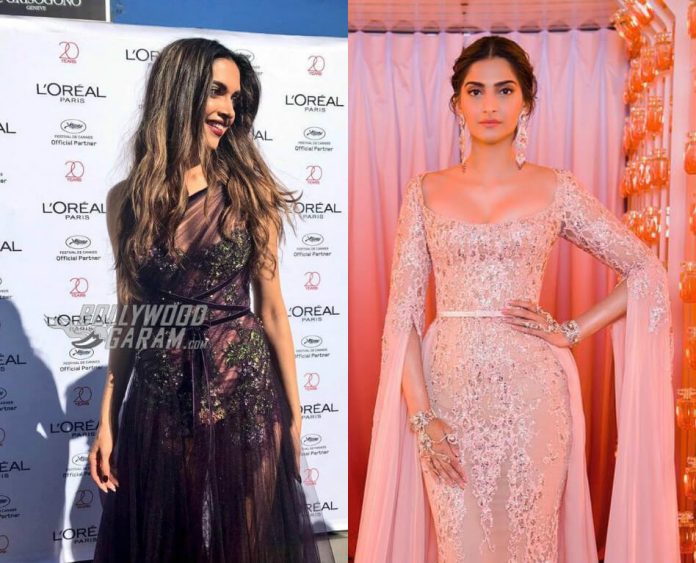 After Deepika Padukone faced similar embarrassment, Sonam Kapoor falls victim to mistaken identity!
Remember that time when Deepika Padukone was exiting a venue overseas, and a media person kept calling out, "Priyanka, Priyanka"? Well, the mistaken identity incident happened again, but this time with National Award winner, Sonam Kapoor. A photograph of her was captioned with her name being "Deepika Padukone", instead of her own name.
The caption of the image reads: "Indian actress Deepika Padukone arrives for the film The Meyerowitz Stories in competition at the 70th Annual International Film Festival in Cannes, France, on May 21, 2017." Sonam Kapoor has not yet responded to this blatant mistake, but the Internet is already having a good laugh. Both the actresses are brand ambassadors for international beauty brand, L'oréal Paris.
Deepika Padukone made her Hollywood debut with XxX: Return Of Xander Cage opposite Vin Diesel, Ruby Rose and Nina Dobrev. Sonam Kapoor is yet to become an international face, as she is only known for her Bollywood films and fashion moments on the domestic red carpet. However, the media needs to also do their homework before attempting to confuse actresses!
Previously, when Deepika Padukone was thought to be Priyanka Chopra by media outlets in the west, she responded in a very direct way, calling out racism and stating that it is wrong for the media to discriminate and think that actresses are the same due to similar skin tones.
Image Credit: Instagram