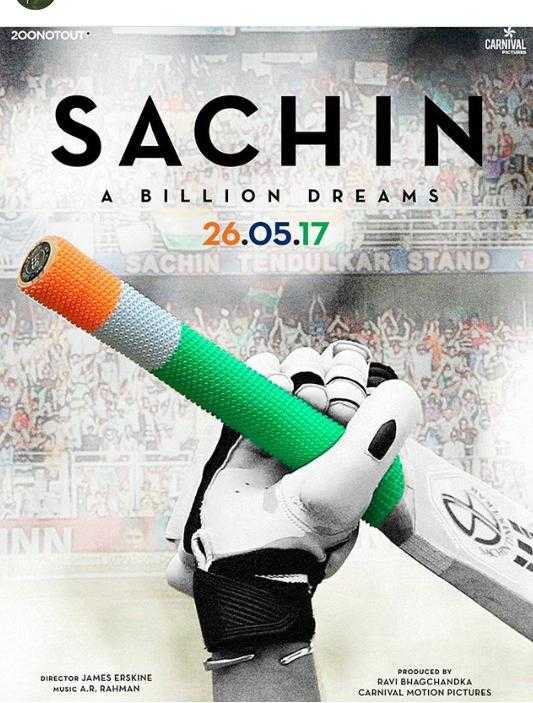 A number of Indian cricketers will be attending the special screening of Sachin: A Billion Dreams today in Mumbai
Probably one of the most-awaited films of the year, Sachin: A Billion Dreams is sure to become a blockbuster upon its release. A few days ago, Sachin Tendulkar held the first special screening of his big screen biopic for a select lucky few of the Armed Forces in Delhi. Now, the Master Blaster is holding another special screening to be viewed by his contemporaries, the Indian cricket team.
After one helluva 10th Indian Premiere League (IPL) tournament, it looks like it's the perfect time to showcase his life story to his fellow sportsmen. The screening will be held today in a theatre in Versova, and a number of well-known Indian cricket team faces will be attending the show.
Sachin: A Billion Dreams re-lives 24 glorious years of Sachin Tendulkar's stellar career as one of India's biggest sportsmen in history. It takes a walk back down memory lane to the cricketer's humble beginnings, his passion for the sport and his unmatched career that rightfully earned him the "Master Blaster" title. The film is directed by Emmy nominated James Erskine and produced by Ravi Bhagchandka and Carnival Motional Pictures.
One of the most unique features of this film, is that it will involve Sachin Tendulkar himself, along with his biggest supporters – his family. His wife, Anjali Tendulkar, along with his two children, Arjun and Sara Tendulkar will be making a number of appearances throughout the film. MS Dhoni is also slated to play a role in the film. A R Rahman has worked on the music for Sachin: A Billion Dreams with the voice of his celebrated collaborator, Sukhwinder Singh.
Sachin: A Billion Dreams will be released tax-free in Chattisgarh, Odisha and Kerala. The film was shot in English, Hindi and Marathi and has been dubbed in Tamil and Telegu for the South Indian audience. The film will release this Friday, May 26, 2017.
Image Credit: IMDb.com