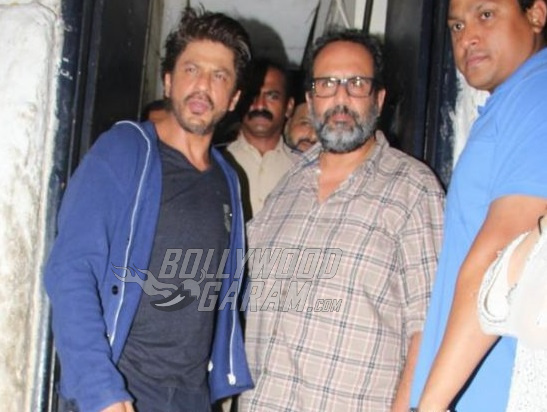 Shah Rukh Khan, who recently started shooting for upcoming Aanand L. Rai's film, escapes a major accident on sets
Bollywood superstar Shah Rukh Khan has always been vulnerable to injuries during work. This time the actor managed to escape a major tragedy during the shooting of the upcoming film by Aanand L. Rai. A large portion of the ceiling fell on the set and a number of crew members suffered minor injuries. Luckily, Shah Rukh was seated on the other side of the set and was left unharmed on May 28, 2017.
The makers of the film had earlier planned to shoot in the city of Meerut, but later plans were changed and a massive set was erected which recreated the streets of Meerut. During the shoot, a prop ladder fell on the makeshift ceiling. The injured crew members were immediately taken to the hospital and were discharged after treatment.
Everyone was relieved when King Khan was left unhurt. The spokesperson of the film said that the extreme cloudy weather was one of the major reasons for the mishap. The shooting of the film has been stalled for a couple of days and is expected to resume by the end of this week. Meanwhile, Shah Rukh Khan has begun shooting for the upcoming film but the makers are yet to make an official announcement on the leading ladies.
The director is currently concentrating on Shah Rukh's portions and work on VFX has also begun. The actor will be seen playing the role of a dwarf and his look in the film is kept strictly under wraps. The security on the sets has been increased by deploying more bodyguards so as to secure Shah Rukh's look in the film. The upcoming film is expected to be released in theatres on Christmas 2018.
Stay tuned for more news on Shah Rukh Khan's upcoming film right here on Bollywood Garam!
Photo Credits: Viral Bhayani