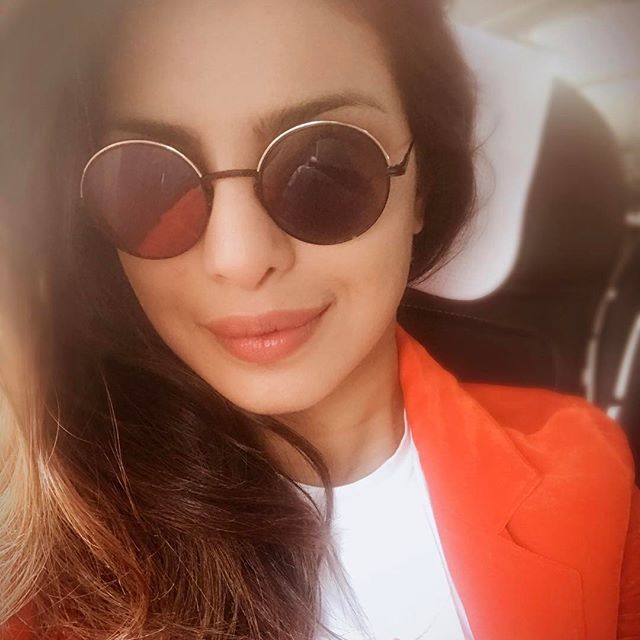 Priyanka Chopra shamed for posing at the Holocaust Memorial in Berlin
Another day, another Priyanka Chopra drama. The Baywatch star is currently in Germany promoting beach-themed film. And the self-acclaimed "traveller" is taking in the sites and scenes, posting selfies to her social media accounts wherever she goes. Her fans usually like the updates, but after her latest post, she is facing tremendous backlash. And this time, the backlash is actually justified. You see, PeeCee posted selfies of her and her brother Sidharth posing at the Holocaust Memorial in Berlin.
To brush up on your history, the Holocaust took place during the regime of Hitler and World War II, where over 6 million Jews were murdered at the hand of the dictator. The Holocaust Memorial is a standing memory to the victims and is reminder of the brutality of that dark time in history. And Priyanka Chopra isn't the first tourist to take selfies at the memorial; dozens of visitors mindlessly take photographs and make all the weirdest poses without understanding the meaning behind the Memorial. In fact, an artist by the name of Shahak Shapira had mocked these tourists in a thought-provoking video he called "Yolocaust".
As for Priyanka Chopra, she was immediately called out after her selfie posts at the Holocaust Memorial. She had captioned the images: "Holocaust Memorial #Berlin" and "sidharthchopra89 and I being tourists. There is such an eerie silence here." Fans took to Twitter to express displeasure at the images, with some saying –
Priyanka Chopra took selfies at the Holocaust memorial.. is this a another attention seeking stunt ??? Shouldn't have done that ..

— sahil (new acc ) (@DeepikasWarrior) May 31, 2017
@priyankachopra I used to think of you as a sensible person till I saw your posted selfies at holocaust memorial ?

— Vakul Garg (@vakulgarg) May 30, 2017
Taking selfies at the Holocaust Memorial sounds like EXACTLY something @priyankachopra would do tbh.

— ✨sparkling diamond✨ (@sashemjay) May 31, 2017
After the backlash, the photos were immediately deleted from her account. Out of respect for the millions of Holocaust victims, we will not be re-producing those images here.
Her current stance on the backlash is in stark contrast to yesterday's leg controversy with PM Narendra Modi. She was called out for showing her legs and for her sitting posture in front of the Indian Prime Minister. In response to the hate comments, she posted another image of her and her mother, showing off their legs and shutting down those shaming her.
Image Credit: Instagram