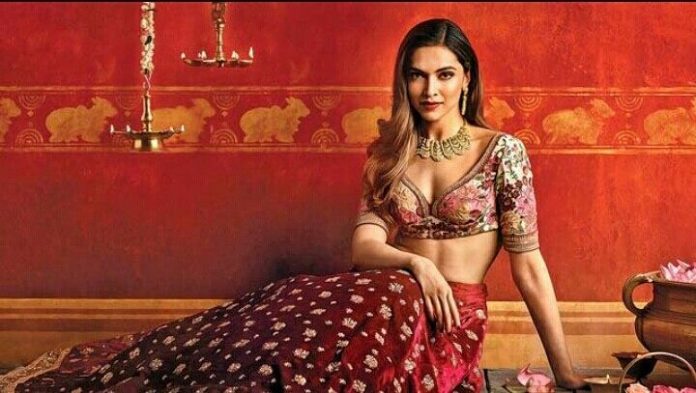 Sanjay Leela Bhansali shoots the climax scene for his magnum opus Padmavati with Deepika Padukone
International sensation Deepika Padukone is hard at work shooting for Padmavati. Directed by Sanjay Leela Bhansali, the film also stars Shahid Kapoor and Ranveer Singh. The film is currently being shot at Mumbai's iconic Film City. The lead stars have been shooting solo portions of the film, and will all come together for scenes that involve the entire ensemble cast.
And lead actress Deepika Padukone recently shot the climax scene of the film at a Film City studio. She was accompanied by almost 300 junior artists for the scene. In the climax scene, Deepika, aka Rani Padmavati, performed the Jauhar effortlessly, which impressed the award-winning Devdas director.
Jauhar, also known as Johar is an old custom practiced by Hindu Rajput women mostly in Rajasthan. It is an action of mass self-immolation to avoid capture, enslavement, and rape by invaders.
A source from the sets of Rani Padmavati informed a leading daily that "Deepika Padukone was exceptional in the scene. It was an emotional sequence and took some time to be shot. As good as 300 junior artistes were present on the set. A lot of gunny bags were kept on the set, just as a precaution to avoid any sort of tragedy. The security on the set was also beefed up so that no details or looks from the shoot get leaked."
Another source adds, "Sanjay Leela Bhansali has shot for Deepika's solo climax scene first. Instead of waiting for all the three lead actors to shoot the crucial segment, he decided to go solo and get Shahid, Deepika and Ranveer together only when it is required. There are some war sequences that have to be shot followed by a face-off between Ranveer and Shahid. But these will be shot once Ranveer resumes on June 8 after his London trip."
Recently, Padmavati's shoot was disrupted by the activists of Karni Sena on the sets in Jaipur. The activists acted inappropriately with Sanjay Leela Bhansali. Later, some miscreants also damaged the costumes and jewelry, which were set on fire during their Kolhapur schedule of the movie.
Rani Padmavati is scheduled to hit theaters on November 17, 2017.
Here are some aristocratic photos of Rani Padmavati –
Picture Credits: Official Instagram Account of Sanjay Leela Bhansali