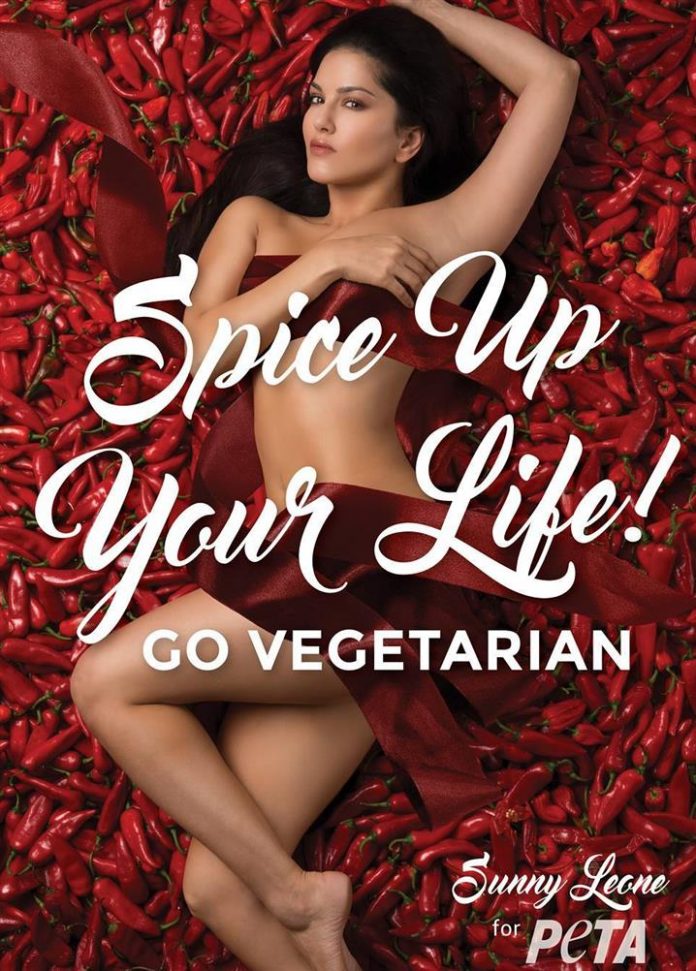 Sunny Leone strikes a sultry pose atop a bed of red chillies for new PETA ad
Self-acclaimed animal lover and activist Sunny Leone is inviting fans to "Spice Up Your Life" in a new sizzling hot campaign for PETA. The item girl and actress is encouraging people to "Go Vegetarian" as she frolics amid red hot chillies. Her pose totally channels Spanish star Penélope Cruz and we are getting those Girl On Top vibes.
World Environment Day is just around the corner (June 5). People For The Ethical Treatment Of Animals (PETA) want people to save the lives of animals and turn vegetarian for a greener, more sustainable planet. Speaking about the cause close to her heart, Sunny Leone said, "Animals suffering in the meat industry is probably one of the saddest things that I have ever seen. I have seen things I can't erase from my mind which made me stop eating meat." The Canadian import has sworn to a more healthier diet, only indulging in fresh vegetables. And she wants her fans to do the same. Speaking about the benefits of going vegetarian, she says, "I've noticed I have a lot more energy, I'm eating a lot more vegetables, I feel actually really, really amazing."
And it's not just about turning vegetarian. The Ragini MMS 2 star wants Indians to think about stray animals and care for them. She herself has adopted two abandoned stray dogs and given them their forever home. She had spoken earlier about the cause, saying, "I believe in not buying but adopting dogs. And I will keep repeating that one should adopt dogs and cats one million times until it gets into your mind. They just need our love and if you can rescue an animal then it will be the greatest gift you can give somebody."
The PETA Person Of The Years 2016 winner also features in the PETA Calendar 2017.
Image Credit: Instagram