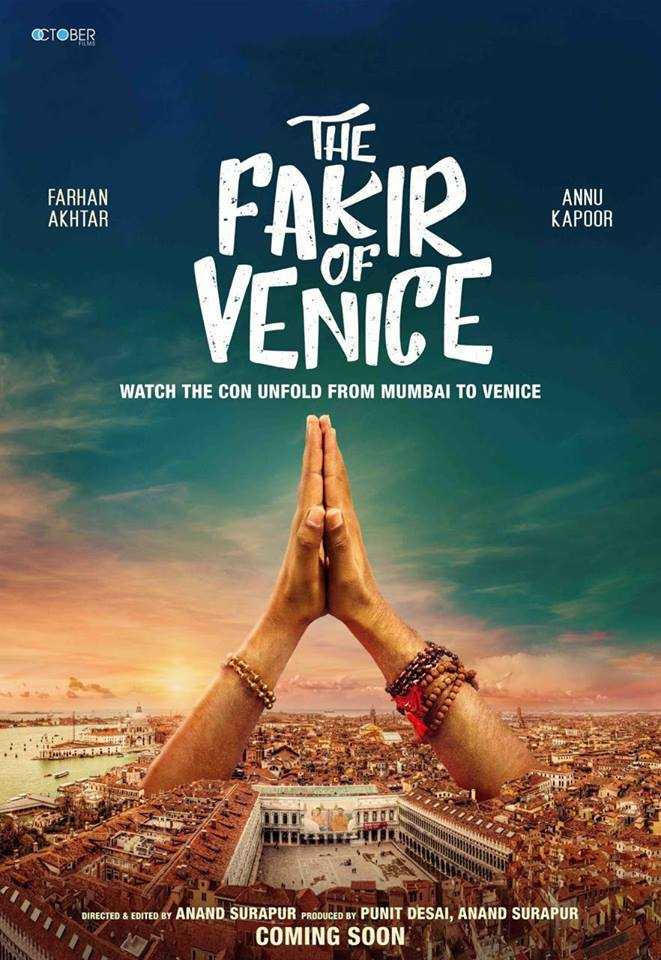 A film that was meant to be Farhan Akhtar's acting debut, The Fakir of Venice was shot almost a decade ago in 2008, even before the release of his first movie, Rock On!! After many delays it is now finally set to see the light of day, much to the delight of the multi-talented star's fans. The Fakir of Venice pairs Farhan up with Annu Kapoor, who together form an unlikely partnership that nevertheless has the potential to light up the screen. In the recently released trailer, the more youthful-looking duo share a quite hilarious camaraderie that should have viewers excited for the release.
According to the story, Akhtar plays the role of Adi Contractor, a 29-year-old from Mumbai who is tasked with seeking a fakir for an installation at an Italian art gallery. The gallery is hosting an exhibition that requires a fakir who can be buried under sand for a number of hours at a stretch. Travelling across India, Adi searches high and low to find such a man and is about to give up when he comes across Sattar, Annu Kapoor's eccentric character. Sattar is a poor slum dweller painting buildings for a living, who Adi then teaches to pose as a fakir. The process of getting him ready for the job includes a complete overhaul of his looks, practicing being buried under sand, procuring a passport, and of course, battling his addiction to alcohol. They eventually make their way to Venice to carry out their deception, where all hell breaks loose and the comedic undertones turn darker and grittier. The storyline delves into the dark secrets that Sattar holds close to his chest, which causes friction between them and threatens to derail their devious scheme.
The peculiar relationship between the two protagonists forms the basis for the story, as the two very different men must work together to carry out the elaborate con. However, to successfully deceive the European art world, they must both learn to drop their façades and attempt to understand each other, as well as themselves.
Annu's younger and slimmer look seems to perfectly embody his unique role as a drunk and somewhat insane fakir. The former Antakshari host who won a National Film Award for his supporting role in 2012 film Vicky Donor was seen earlier this year in Akshay Kumar's Jolly LLB 2. Farhan Akhtar, who appeared last year in Rock On 2, plays a more free-spirited character and brings his unmistakable charm and levity to the role.
The music for the film has been composed by A.R. Rahman, and Farhan is reportedly said to be lending his voice for a promotional song, too. If all goes to plan, both him and Rahman will feature in a music video that will be part of the film's promotions. Producer Punit Desai says that the Academy Award-winning musician loved the movie and offered to provide the background score after watching it. While Rahman has been busy with several other projects, they are working on the logistics to record the song and hopefully include him in the music video too. Aside from Rock On!! and its sequel, Farhan has also performed as a playback singer for films such as Zindagi Na Milegi Dobara, Shaadi Ke Side Effects, Dil Dhadakne Do and Wazir.
Directed by Anand Surapur and also starring Kamal Sidhu, The Fakir of Venice is supposedly inspired by a real-life experience that filmmaker Homi Adajania (Being Cyrus, Finding Fanny) had on his travels. While no release date has been officially announced as of yet, audiences can expect to see the long-awaited film in theatres later this year.
Image Credit: IMDb.com