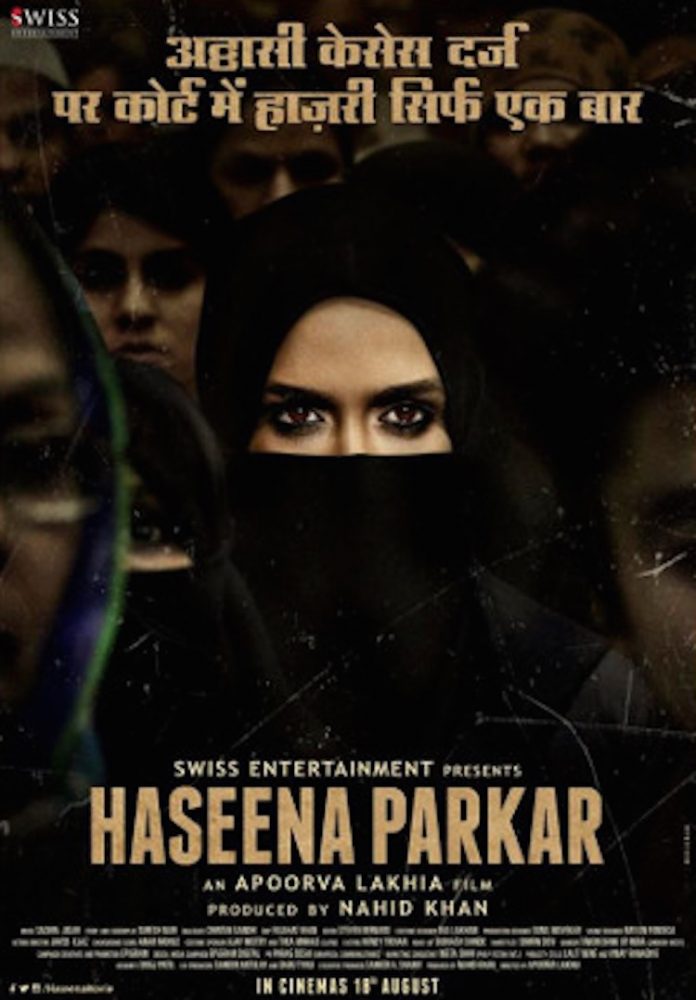 The official teaser trailer of Shraddha Kapoor's upcoming film, Haseena Parkar was launched via Facebook live videos at 3pm on June 16, 2017 by the makers. Directed by Apoorva Lakhia, the film tells the story of Don Dawood Ibrahim's sister, Haseena Parkar. It captures her life from being a young girl to a mother of four and becoming the godmother of Mumbai. Parkar, who died in July 2014 due to cardiac arrest, entered the underworld of crime when Arun Gawli's gang killed her husband, Ismail Parkar in 1991.
Haseena Parkar lived a controversial life and went by the name Aapa – a name which sent shivers down the spine of many. Considered a godmother by some, and a gangster by others – this woman of steel took over terrorist Dawood Ibrahim's throne in his stronghold, Nagpada (Mumbai) after he fled India in 1993 after Mumbai bomb blasts. The teaser trailer explains Haseena Parkar's well with the tag line – '80 cases registered, yet she appeared in court only once'.
While the teaser trailer is powerful and gives us a glimpse of the violent side of maximum city Mumbai, it offers just a blink and miss visual of Shraddha Kapoor and brother Siddhanth Kapoor, who portrays the role of Dawood Ibrahim. But the teaser definitely makes us want to see more and we just can't wait for the official Haseena Parkar trailer!
Sharddha Kapoor looks like a hard cookie in the teaser and her heavy voice, fierce looks and serious acting are surely something we look forward to. She recently wrapped the last schedule of shooting the film with a court scene which can be seen in the teaser. See photos 
In related news, the name of Apoorva Lakhia's esteemed biography on the life of Dawood's sister was changed from The Queen of Mumbai – Haseena to Haseena Parkar after controversial reports suggested that it clashed with another movie named Haseena – The Queen of Hearts. Recently, the release date of the movie has been postponed from July 14, 2017 to August 18, 2017.
Watch the hard-hitting teaser trailer of Haseena Parkar right here –