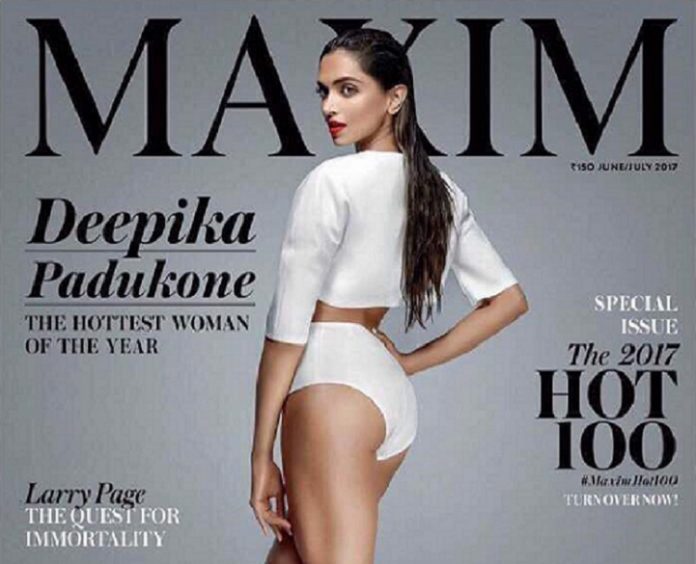 Deepika Padukone made her Hollywood debut this year with hit action franchise, xXx and played the beautiful and feisty Serena Unger in xXx: The Return Of Xander Cage that won hearts and praises from movie critics. Her debut has already seen her make her mark on the international stage, attending some of the biggest red carpets like the one at the Met Gala and then later at Cannes Film Festival. She was also listed among the hottest female celebrities on the Maxim Hot 100 List. And now, she has just been nominated under the category of Action Movie Actress at the Teen Choice Awards 2017.
The gorgeous actress will be joining other nominees in the same category, including Gal Gadot for Wonder Woman, Kaya Scodelario for Pirates Of The Caribbean: Dead Men Tell No Tales and her xXx co-stars Nina Dobrev and Ruby Rose. This is the first time that the actress has been nominated for an award that celebrates the best Hollywood cinematic releases of the year. xXx: The Return Of Xander Cage, led by Vin Diesel and directed by DJ Caruso, that was the first hit action movie of 2017.
Deepika Padukone has already been confirmed for the upcoming sequel to the movie. In a live conversation with fans on Twitter, director DJ Caruso made the confirmation, saying that meetings with the cast will be held soon and a storyline is already being worked on.
Priyanka Chopra was the torch-bearer for bringing Bollywood to Hollywood. She already won a People's Choice Award for her role in the CIA-related series, Quantico. However, she hasn't made the cut for her first Hollywood film, Baywatch that saw her play the antagonist in the film. Her Baywatch co-star Dwayne Johnson has, however, been nominated for a Teen Choice Award.
The Teen Choice Awards 2017 will premiere locally on FOX on August 13. Let's cross our fingers for Deepika Padukone and hope she wins this one!