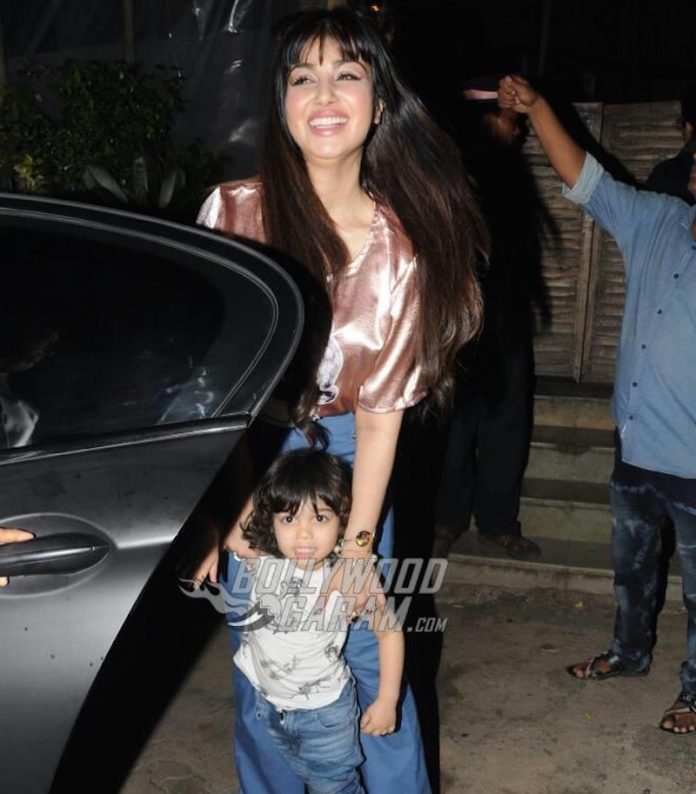 Actress Ayesha Takia was snapped spending some family time with her son Mikail Azmi at a popular eatery in Mumbai on June 20, 2017. The actress, who was recently in news for her botoxed looks with protruding eyes and swollen lips, looked gorgeous in a glittery printed t-shirt and retro denims.
The mother and son duo were all smiles as they were snapped by the paparazzi. Son Mikail looked adorable with long hair, white t-shirt and blue denims. Earlier in February 2017, the actress made a public appearance post which she was heavily scriticized for her distorted looks which led to rumors of her getting botox treatment.
Ayesha Takia has recently denied all those rumors and said, "I was in Goa when the morphed picture was shared online. I have a small face but in that picture, it looked long and funny. I passed it off with a laugh." But this is not the first time that the actress has been rumored to have undergone a cosmetic surgery. Ayesha allegedly got her breasts enhanced for her role in Taarzan The Wonder Car. The difference was clearly visible as her figure seemed normal in her debut film, Socha Na Tha and she was suddenly seen with enhanced breasts in Taarzan The Wonder Car.
The actress has been missing from the silver screens since she got married to Farhan Azmi in 2009. But seems like she is ready to make a comeback as she released her debut single album, Zindagi Yeh Zindagi on June 19, 2017.
See exclusive photos of Ayesha Takia with son Mikail in Mumbai –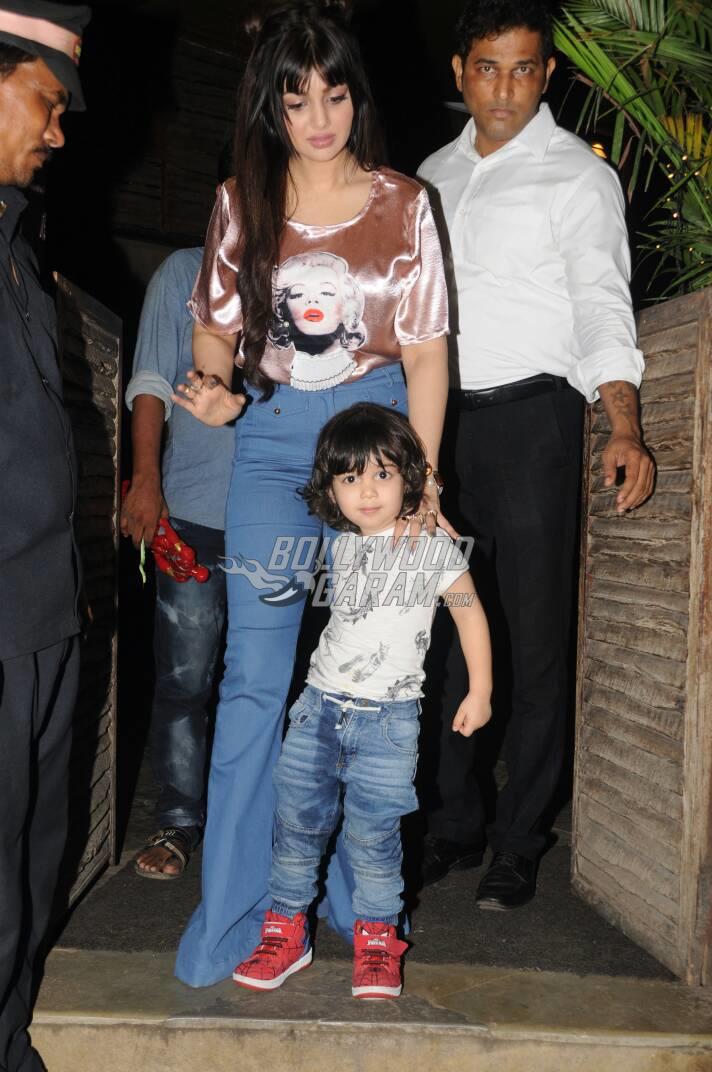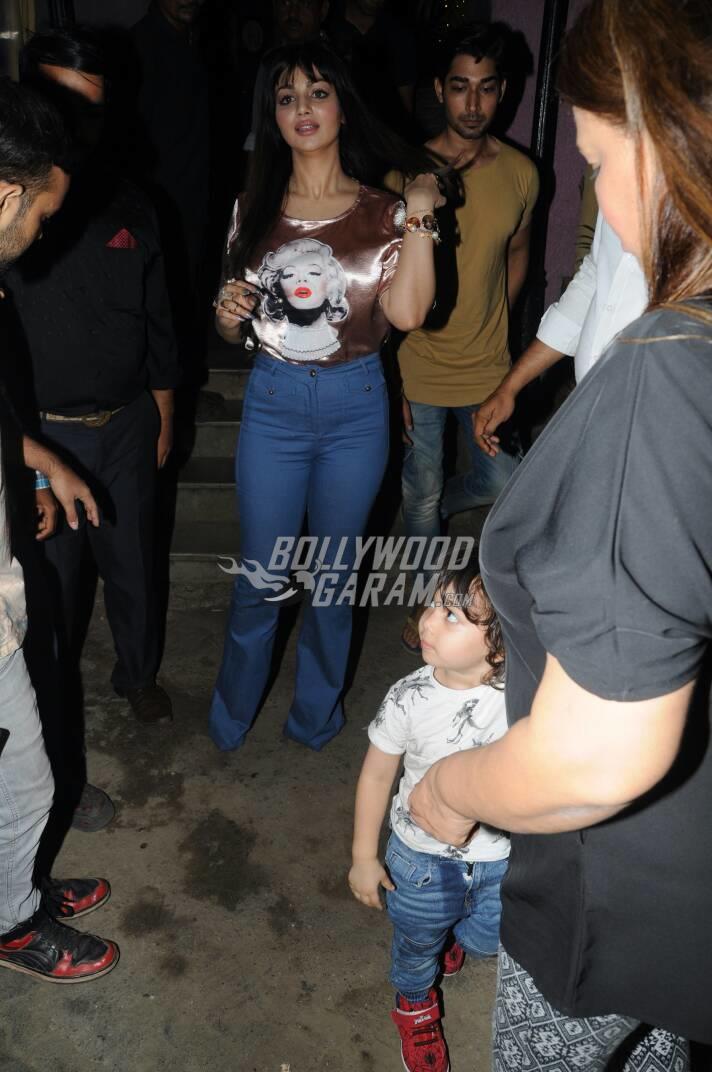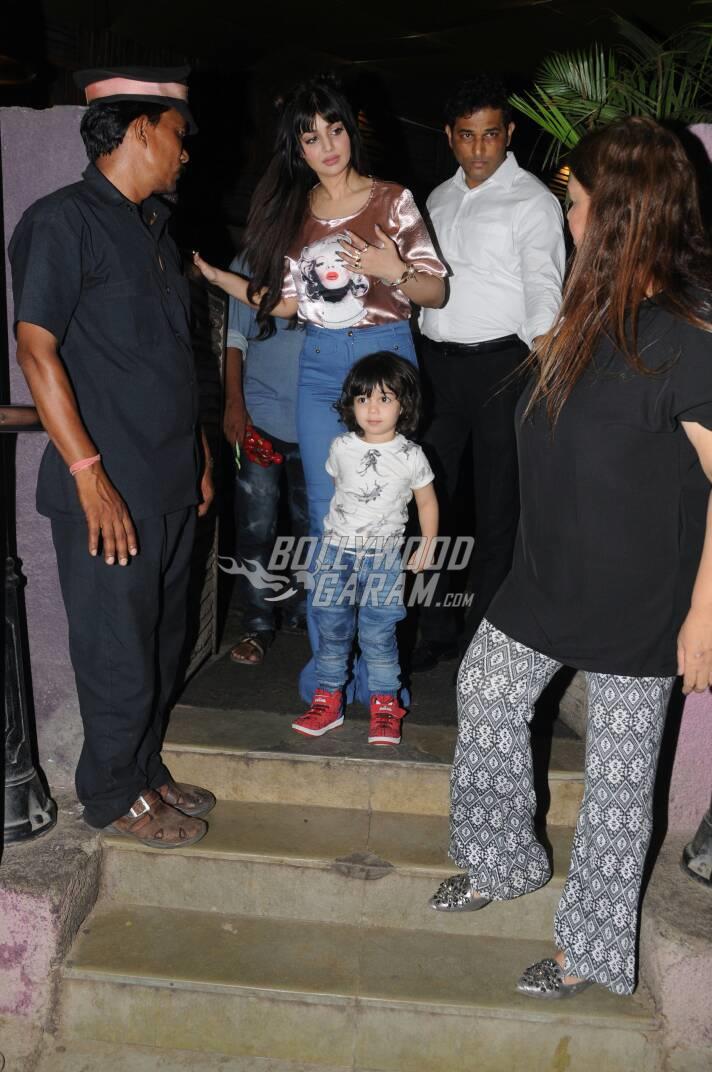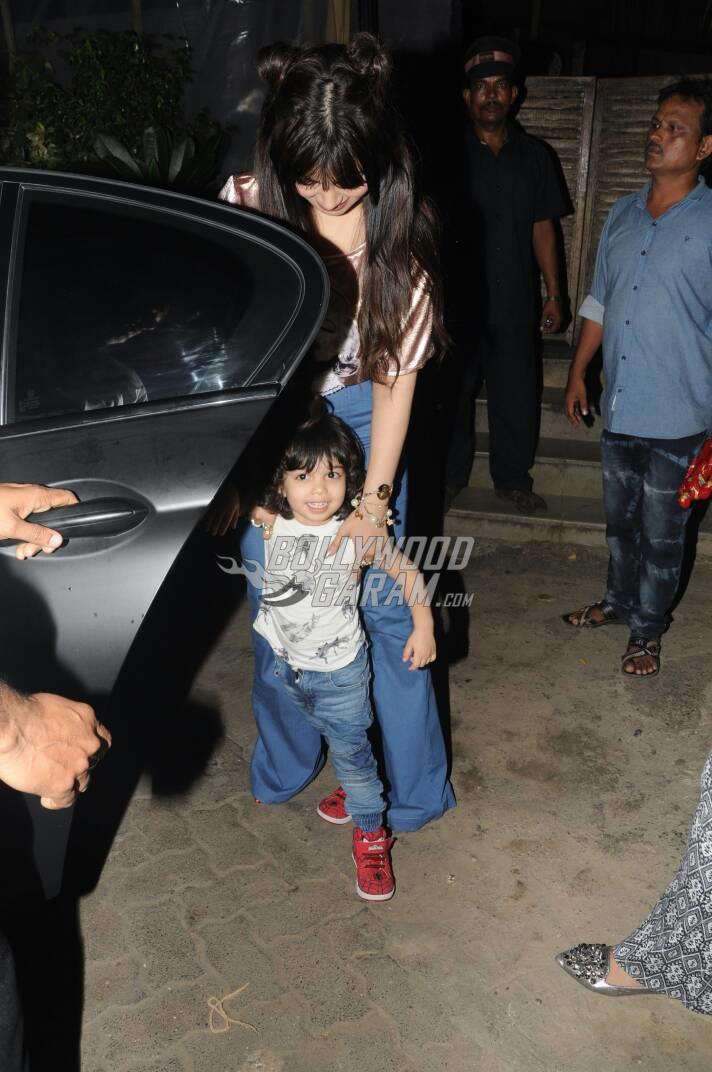 Photo Credits: Dhaval Parekh