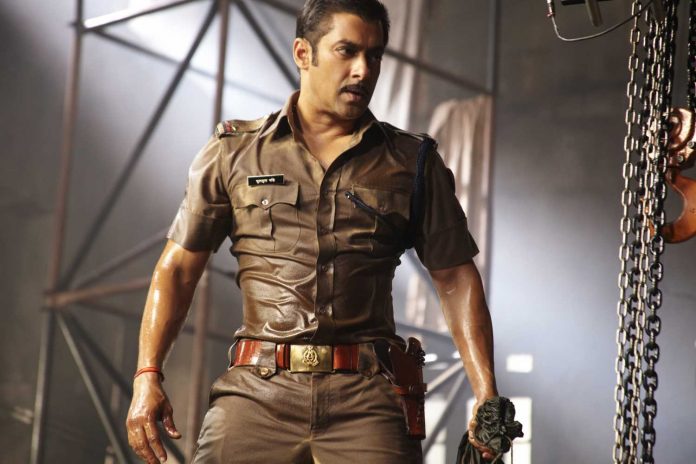 Salman Khan starrer Tubelight may have been a little dim for the box office, but its star is already moving on and is apparently booked for the next two years! Currently, he has signed on to do four films in the near future. The first one is an untitled project by famed choreographer Remo D'Souza. Then, he is already working on Tiger Zinda Hai with his Ek Tha Tiger co-star Katrina Kaif. He is also doing a movie with his sister and brother-in-law called Bharat and then of course, comes the best part. He will be working on the third film in the hit Dabangg franchise.
Salman Khan spoke about the movie that fans have been eagerly awaiting, and he even gave us a broad outline to the story of the film. "The script for Dabangg 3 is ready. It's going to start during Bharat, which is Atul and Alvira's (Agnihotri) film that Ali (Abbas Zafar) is directing. That starts after Remo's film. Atul's film requires some gaps. So between the schedules for Atul's film, I will shoot for Dabangg 3."
"The story stars with Dabangg 3 in the present and then it goes back to the past, and then comes back to the present day again. It will have a prequel portion, but only as a flashback. So it's Chulbul Pandey now and then – what has gone on in his life before part one and two. The flashback will show how Chulbul Pandey actually became Chulbul Pandey. The remaining part will be what he's up to now."
As for his brother Arbaaz Khan taking to the director's chair for Dabangg 3, Salman says, "He gets very hyper, so we asked him to chill and take rest. He will produce the film this time."
So there you have it. Salman Khan opening up and letting fans know that Dabangg 3 is going to hit theatres soon!
Image Credit: IMDb.com