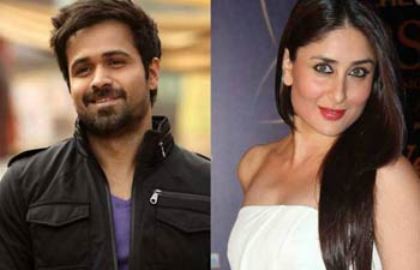 So far, Bollywood actress Kareena Kapoor has refrained from doing any intimate scenes on screen, except with her husband Saif Ali Khan. Recent reports have claimed that Kareena and Emraan Hashmi will star together in a romantic drama which will be jointly produced by Karan Johar and Ekta Kapoor.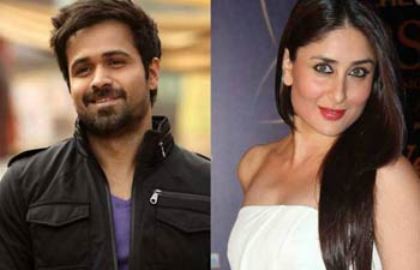 Now that Emraan is on board, there are reports that the makers of the upcoming movie will be shooting an intimate scene with him and Kareena. In the past, the actress has done a steamy scene with co-star Arjun Rampal in the movie Heroine and close friends of the couple said that her husband Saif was not too happy about it. However, now that the two of them are married, there is no question of insecurity.
Sources from the production unit said that the makers of the movie were surprised when the Jab We Met actress gave the green light for the steamy scene with Emraan. It was said that the producer was keen that Kareena does the movie, but she was not sure whether the actress would agree to the explosive love-making scene.
Ekta apparently convinced the actress that the scene is important for the movie's storyline. Kareena is a well-known professional and she understood her point and gave the green light right away.