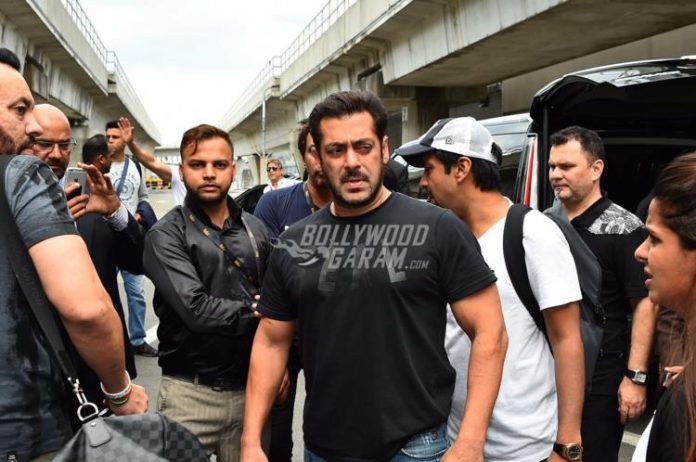 Titles from Salman Khan Ventures will be premiered on Amazon Prime for global audience
In one of the biggest collaborations, Salman Khan has signed an agreement with the e-commerce giant, Amazon's online video streaming platform for streaming all his movies, starting with his latest flick, Tubelight. These would include all films released by Salman Khan Ventures and the rights to stream his future movies worldwide.
Khan's releases will first be streamed on Amazon Prime Video, soon after its release on the big screen, followed by other forms of distribution on satellite and TV. Even his older movies such as Hero, Jai Ho, Kick and Bajrangi Bhaijaan can now be watched if you have access to the video streaming app.
Amazon Video India believes that Salman's star presence would enhance their global appeal. "This is another big step to change the way how Indian customers consume entertainment with Salman's movies coming first to Prime Video customers, before their television broadcast," said Nitesh Kripalani, Director and Country Head, Amazon Video India. India will remain "a top priority market for Amazon" and Kriplani believes "that this love India has for films, the passion, the energy and the talent of India needs to be on a worldwide stage for global audiences to see."
Khan, meanwhile, is excited to associate with Amazon Prime Video that "reaches over 200 countries and territories", adding that "fans of Indian cinema will discover my movies on a new platform and the platform will also help new fans discover our cinema."
See our exclusive footage from Salman Khan's private Tubelight bash
It has only been a few months since December 2016 when Amazon Prime Video arrived in India with 'Inside Edge' as its most watched program. Since then the streaming service has bagged deals with high-profile production companies, the likes of Yash Raj Films and T-Series.