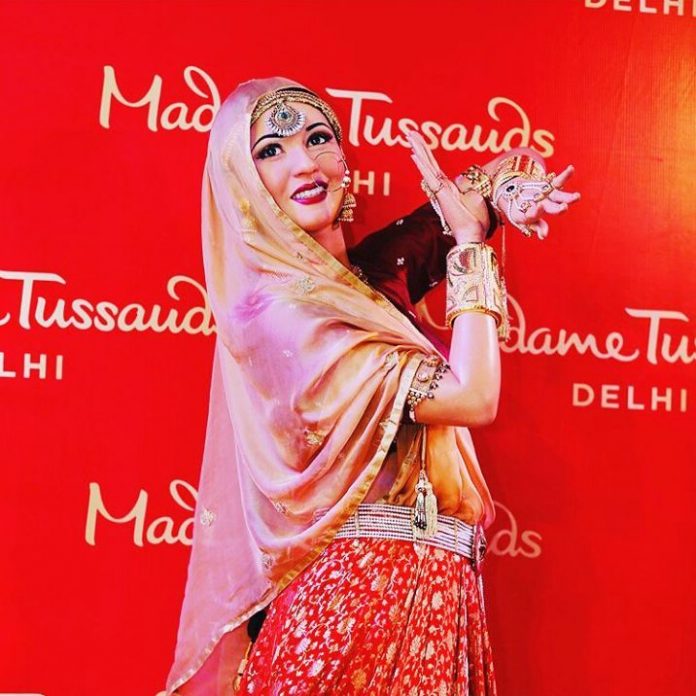 Late legendary actress Madhubala's wax figure was unveiled by Madame Tussauds, Delhi on August 10, 2017. The launch event was attended by Madhubala's sister, Madhur Brij.
Brij during the launch event expressed, "We are overwhelmed to know that Madhubala's figure would be part of the Madame Tussauds Delhi. This figure would allow her admirers to cherish the golden era of cinema and once again see her beauty. We are extremely thankful to the Madame Tussauds team for creating such a beautiful depiction of Madhubala".
The wax figure of the late actress depicts her character of Anarkali in the blockbuster film Mughal-e-Azam. The artists at Madame Tussauds have worked hard on the figure which has turned out to be beautiful. Petra, the studio specialist, said that the making of the wax figure of Madhubala involved plenty of research which included meeting family members; studying pictures and videos that were available of the celebrity.
Several artists had reportedly worked for six months to create the figure with her outfit and accessories which were sourced from India and were put up beautifully by the artists involved. Madhubala was an active actress between 1942 and 1962 and is considered as one of the most iconic celebrities of Bollywood. The actress suffered from a ventricular septal defect, which means a hole in the heart, and died shortly after she celebrated her 36th birthday.
Photo Credits: Madhubala Instagram Account