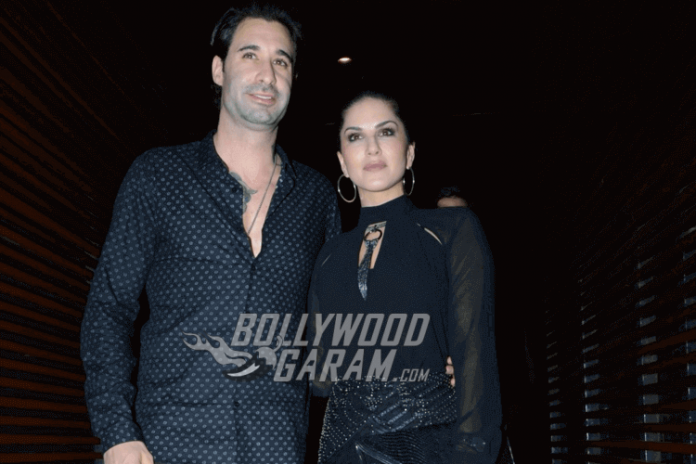 There's a sudden baby boom in Bollywood. From Karan Johar to Kareena Kapoor Khan and even Tusshar Kapoor, a number of celebs are embracing parenthood with élan. And added to that precious list is none other than sizzling item girl, Sunny Leone. She and husband Daniel Weber welcomed their baby daughter, 2-year-old Nisha from Latur. So obviously one of the first questions that she will be asked when interviewed, is how she is dealing with her new role as a parent.
At the ongoing Lakmé Fashion Week, Sunny Leone spoke to ToI about domestic life with Nisha. For one, she seems to be thoroughly enjoying it. The actress said, "It is so amazing to have her. Both Daniel and I are hands-on parents. We bathe her, wash her, change her nappies and feed her. Also, when she wakes up, we wake up."
"Both of us keep on running into her room to say 'good morning' and sometimes we are pushing each other to get in first. We are really happy."
Sunny Leone is making sure that Nisha is nurtured and tries to spend as much time with her, carving out special mothering time from her busy schedule. "I am on Nisha schedule now and we have brilliantly scheduled everything around her schedule so that Daniel and I don't miss time with her. Either I am home, or Daniel or both of us. We are very hands-on parents and love taking care of her."
And this isn't the only instance where Sunny Leone has reached out to orphans. She had to wait for two years before she was able to officially adopt her tot. "We decided almost two years ago that we will adopt because we are volunteers at times with different orphanages and shelters and especially one in particular, which is St. Catherine's Home."
Sunny will next be seen on the big screen in Tera Intezaar.
Image Credit: Viral Bhayani