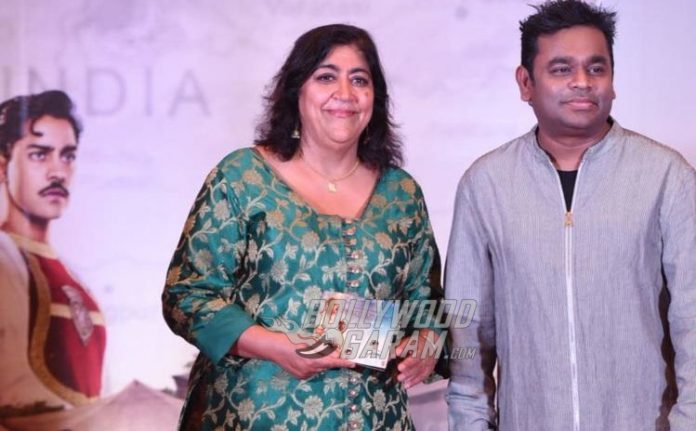 The Hindi version of the film Partition: 1947 by Gurinder Chadha, has been banned in Pakistan. The film is the Hindi version of the film Viceroy's House and has been banned in Pakistan, reportedly due to the misinterpretation of Muhammad Ali Jinnah. The director expressed that it is unfortunate.
Director Gurinder posted on Twitter on August 20, 2017, "It is unfortunate my film has been banned in Pakistan. It will always be the land of my ancestors. 'Partition: 1947′". The film was released in international theatres on March 2, 2017 and was released in India on August 18, 2017. Gurinder had done some intense research for the film. Her mother was brought up at Rawalpindi, Pakistan and the director went to trace her roots to know more about the events which led to the Partition.
The film has narrated the trauma of the people, who were forced to be a part of the division between the two countries. Partition: 1947 features Huma Qureshi, Gillian Anderson, Hugh Bonneville and Manish Dayal. Reports say that the Sindh Film Censor Board said that it was unsuitable saying, "the political narrative contradicts the national interest of Pakistan".
Secretary of the board, Abdul Razzaq Khuhawar said, "It's a historical film and nothing negative is shown against Pakistan. The main reason for banning it was the misrepresentation of Quaid-e-Azam Muhammad Ali Jinnah." Razzaq added that the board felt that the character was not portrayed appropriately and felt strange. However, the character appears in just a few scenes and that the flick is mostly about Lord Mountbatten. Razzaq also said that the character did not look like Jinnah at all. The film is produced by Paul Mayeda Berges, Gurinder Chadha and Deepak Nayar and the music has been composed by the Academy award winner A.R. Rahman. Gurinder has earlier directed films like Bend it Like Beckham, Bride and Prejudice and The Mistress of Spices.
Photo Credits: Viral Bhayani