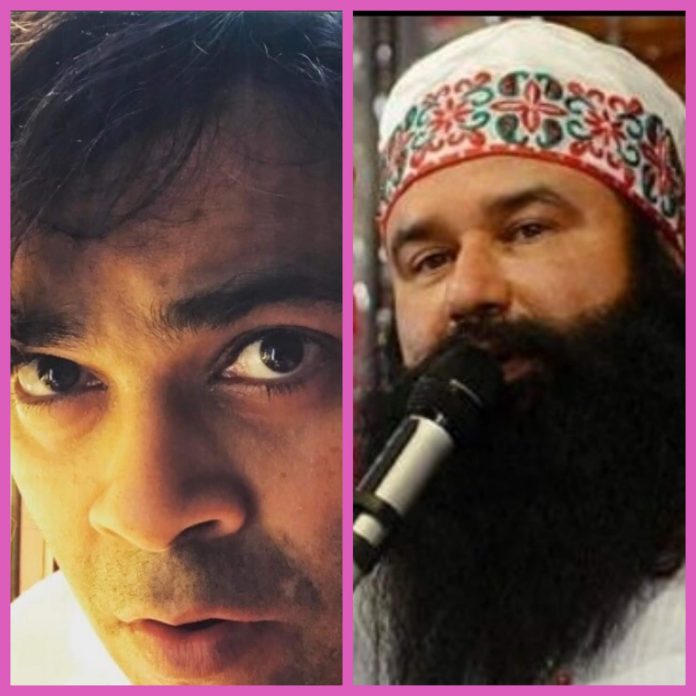 Kiku Sharda and Twinkle Khanna share funny comments and take digs at Gurmeet Ram Rahim Singh Insan following his sentencing
Comedian and actor, Kiku Sharda has become a popular figure for the Indian television, courtesy The Kapil Sharma show where his comic timing and disguises have earned him his audience's laughs and a huge fan following.
However, in 2015, when Sharda disguised himself as self-styled godman, Gurmeet Ram Rahim Singh Insaan, he had to face a lot of flak by the godman's followers who had filed a police complaint against him as he had allegedly hurt people's religious sentiments. He even had to serve prison time for 14 days as he had mimicked the Dera Sacha Sauda chief and life further continued for Sharda only after he sought an apology on Twitter.
Doston the act on TV was not to hurt anyone's feelings. My apologies to @Gurmeetramrahim ji and his followers. Let's spread happiness. ?

— kiku sharda (@kikusharda) December 28, 2015
Read about Kiku Sharda's arrest for hurting religious sentiments
But, the CBI court's decision on August 28, 2017 to sentence Gurmeet Ram Rahim Singh to 20 years of jail time as he had been convicted of raping two of his former disciples, has had Sharda have the last laugh.
Along with Sharda, Twinkle Khanna popularly known as MrsFunnyBones on Twitter took to their social media accounts lambasting the blind, superstitious followers of the godman. Their tweet surely guaranteed a lot of laughs and a probable lesson to the people preaching about the social service activities of the godman while trying to conceal his crimes.
An author and columnist, Khanna had mentioned in her recent blog post about the irony of the situation where Sharda's humorous act led him to 14 days of judicial custody for mimicking a man who has now been reprimanded for his heinous crimes and sentenced with imprisonment for a long time ahead, not to mention the 15 lakh rupees fine that Ram Rahim would have to pay.
An excerpt from her blog post advised Sharda on a hilarious note (with ounces of sarcasm) that he should now go to the nearest Chinese restaurant to celebrate with a Chinese meal without any monosodium glutamate (MSG) in his schezwan chicken and asking the waiter to lock away their MSG too. For the uninitiated, Khanna's post was a direct dig at the Dera chief who had garnered much fan following for his movie, MSG and its songs that were sung by him.
Sharda joined the bandwagon and replied with his tongue-in-cheek comment saying, "Enjoying a peaceful Chinese meal with no monosodium glutamate @mrsfunnybones @priyankasharda3."
Enjoying a peaceful Chinese meal with no monosodium glutamate ?@mrsfunnybones ??@priyankasharda3 pic.twitter.com/bCpLIwpVLs

— kiku sharda (@kikusharda) August 28, 2017
Khanna laughed at the wit and prompt response of Sharda with her tweet: "Hahaha! And life moves on with its tongue firmly in its cheek:)"
Hahaha! And life moves on with its tongue firmly in its cheek:) https://t.co/3dAz5dQ9x3

— Twinkle Khanna (@mrsfunnybones) August 28, 2017
Certainly, life cannot be more ironical and hilarious than this, not only for Sharda but the netizens who have praised the judgement on Ram Rahim and believe Sharda would be applauding the situation as well.
I can say most happiest person this time would be #kikusharda

— Dr Zubair Abdullah (@doctorofkashmir) August 25, 2017
#KikuSharda must be very happy! Unnecessarily he was asked to apologise.I wonder if anyone will apologise to @kikusharda now #MSGConvicted

— Gaurav Gupta (@gaurav_nitb) August 29, 2017
#KikuSharda there is delay but justice served…and so satisfactory as well for others helpless girls victims.. proud to Indian #judiciary

— Rajneesh (@RajneeshKRajput) August 28, 2017
#RamRahimSentencing#KikuSharda right now pic.twitter.com/6tsn9edYek

— Puran Sharma (@Pinku40) August 28, 2017
Photo credits: Twitter and official Instagram pages of Kiku Sharda and Gurmeet Ram Rahim