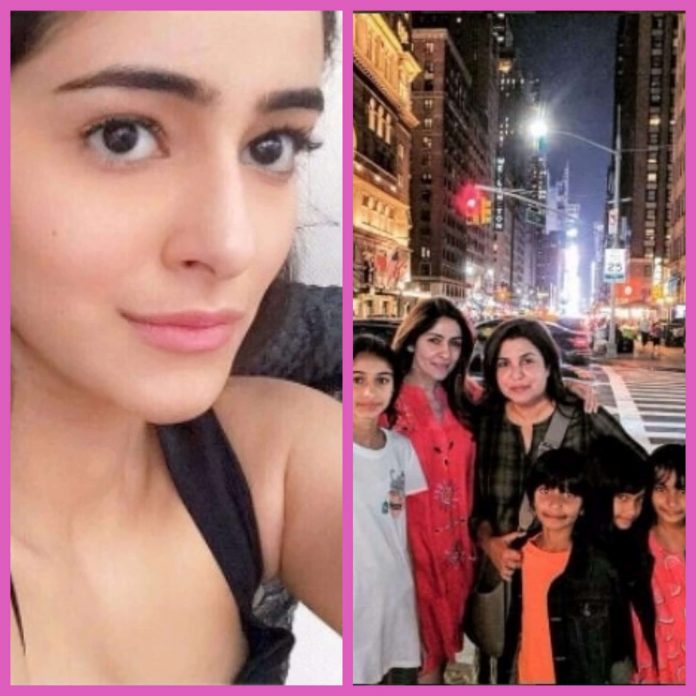 Chunky Pandey reacts sportingly to Farah Khan's jibe at him where she asked his daughter to get a DNA test done as she is too lovely to be his daughter.
Actor Chunky Pandey's daughter, Ananya Pandey is one Bollywood star kid who is less noticed in tinsel town parties and events than other star kids Jhanvi Kapoor (Sridevi and Boney Kapoor's daughter), Sara Ali Khan (Saif Ali Khan and Amrita Singh's daughter) and Suhana Khan (Shah Rukh and Gauri Khan's daughter). But she is certainly not one to stay without media attention and fan following.
The beautiful upcoming Bollywood debutante who is rumored to star in filmmaker Karan Johar's Student of the Year 2 has recently been in news when her mother, Bhavana Pandey posted the girl's picture on Instagram and it captured the attention of director Farah Khan who commented, "Do a DNA test please, she is too lovely to be Chunky's child." The comment did not go down too well with fellow Instagrammers who even went on to say that Chunky Pandey had been handsome when he was young so he need not be trolled.
Read how Farah Khan had been slammed by Instagrammers over her comment
But, in an interesting turn of events, Chunky has reportedly replied to Farah's comment saying, "Farah is a darling friend and I know what she meant. She actually called Ananya beautiful. So I take that as a compliment. Also, Farah, Sajid [Khan] and I have a dark sense of humour, so we often crack such jokes about each other."
He further added that it makes him "feel great that everyone is talking about her (Ananya Pandey) and that too good things."
Ananya was spotted at the Lakme Fashion Week 2017 with SRK's daughter, Suhana and has been selected for the Le Bal des Débutantes along with Princess Gauravi Kumari of Jaipur as the Indian faces for the international fashion event where girls from 25 other countries of the world will gather for the high-profile show that has been rated as one among world's top 10 hottest parties by the Forbes magazine.
Meanwhile, for those who were excitedly awaiting Chunky's reaction to Farah's comment must have realized that he is one actor who can take a joke sportingly and even make a reply in jest, as he revealed, "Farah used to openly crush on me when we were young. And I always joke that crush got crushed. In fact, both my parents were doctors but I was a duffer. So when I was young, I also got my DNA test done."
Photo Credits: Instagram