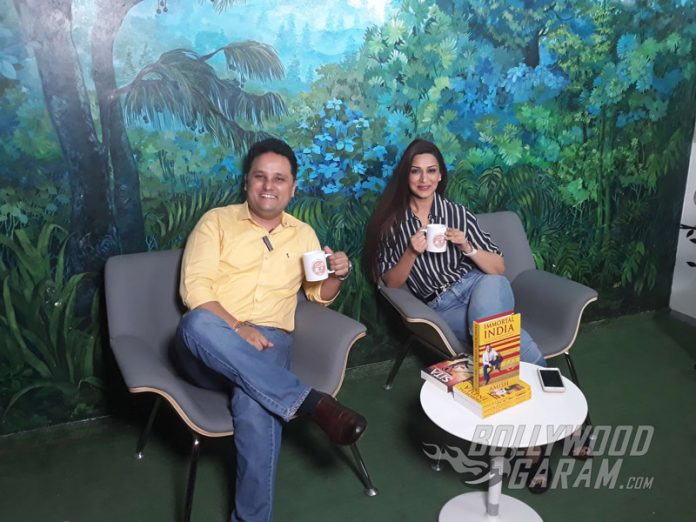 Amish Tripathi joins Sonali Bendre in second masterclass
A popular B-town celebrity, a top model and one of the most beautiful actresses of her times, Sonali Bendre has previously judged reality shows like Indian Idol, Indian Idol 4, India's Got Talent and Hindustan Ke Hunarbaaz, a reality dance series, among others. Now Bendre has expanded her love for reading into a book club on Facebook.
Through this masterclass, the Sarfarosh actress aims at initiating bibliophiles to come together for a community where thoughts and opinions will find expression to further proliferate a discussion that will motivate other readers and writers on the struggles, trials and tribulations, intensive research demands and the different types of books, authors and writing styles. Bendre felt further encouraged to come up with the concept of organizing masterclasses with renowned and well-received authors. Her first masterclass took place with Anand Neelkantan that reportedly garnered a remarkable response from readers and writers alike who share the love of reading the online community propagates and are more than willing to follow its activities closely.
Sonali Bendre at The Modern Gurukul book success event – Photos
September 4, 2017 saw another masterclass put together by Bendre with the bestselling author, Amish Tripathi whose take on mythological characters in his novels, The Immortals of Meluha, The Secret of the Nagas, The Oath of the Vayuputras, Scion of Ikshvaku and Sita: Warrior of Mithila is both refreshing and intriguing.
Her enthusiasm could be seen in her tweet a day prior to the event:
Super excited for tomorrow's #SBCMasterclassWithAmish! Don't forget to tune in to https://t.co/naPAYuNHjV tomorrow at 4 pm. #ImmortalIndia pic.twitter.com/oFAtr2DFVp

— Sonali Bendre Behl (@iamsonalibendre) September 3, 2017
Bendre herself has written a bestselling book, Modern Gurukul: My Experiments with Parenting and the quick positive response she got for her first authorship led her to create this book club.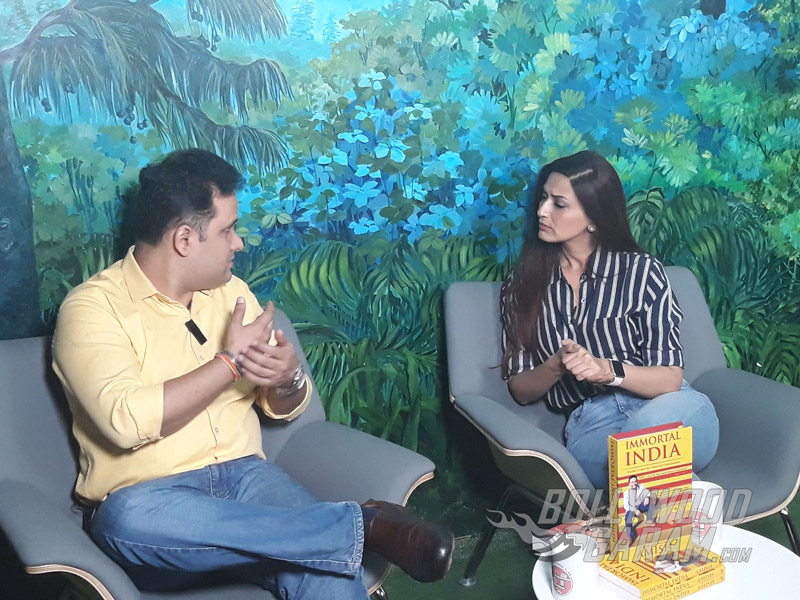 At the masterclass, Tripathi discussed the process of researching that any fiction or non-fiction writer has to follow and talked at length about his latest book, Immortal India that features many of his nuanced articles and poignant speeches laying out before its readers the vast culture and ancient traditions of South Asian sub-continent with a modern perspective to help them understand the country like never before.
In case you missed the #SBCMasterclassWithAmish, you can catch it here: https://t.co/4zu01TR5iO

— Team Sonali Bendre (@TeamSonaliB) September 5, 2017
Thank you @authoramish for such an engaging and enlightening conversation! #SBCMasterclassWithAmishhttps://t.co/WOIKDYaQt8 pic.twitter.com/w1Trzjbacl

— Sonali Bendre Behl (@iamsonalibendre) September 5, 2017
Meanwhile, there have been reports suggesting filmmaker Sanjay Leela Bhansali helming a film on Immortals of Melhua with Hrithik Roshan in the lead role of Lord Shiva. The book is the first among the Shiva trilogy and should the film be released on the silver screen, it will have quite the visual and cultural appeal in the context of the Indian audience.
Photo Credits: Viral Bhayani