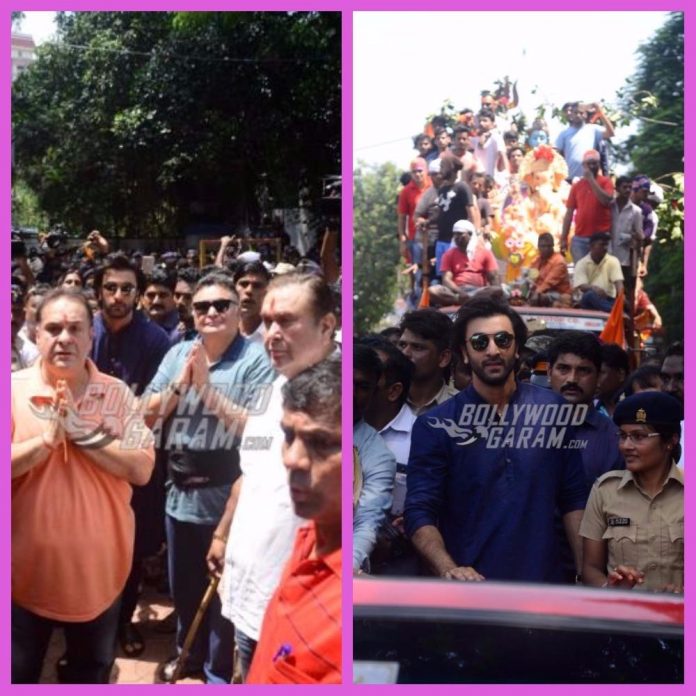 An enthusiastic Kapoor family were photographed having a great time during the Ganesh Visarjan rituals at R.K Studios. Ranbir Kapoor along with Rishi Kapoor, Randhir Kapoor and Rajiv Kapoor were photographed during the Visarjan ritual in Mumbai on September 5, 2017.
The city of Mumbai is known for having the biggest Ganesh festivities and the Kapoor family follow the tradition of celebrating the festival every year at R.K. Studios. The Kapoor men were photographed together during the final day of the celebration as they waved to the fans, media and cameras. Ranbir looked great in a blue kurta and pyjama while Rishi Kapoor was seen in a casual t-shirt and pants.
Last year's Ganesh Chaturthy celebrations had seen the Kapoors pushing and hitting a few journalists which went viral on the social media. The media and the fans had criticized the Kapoor family for their behavior. However this time things went on smooth and the celebrations went on well.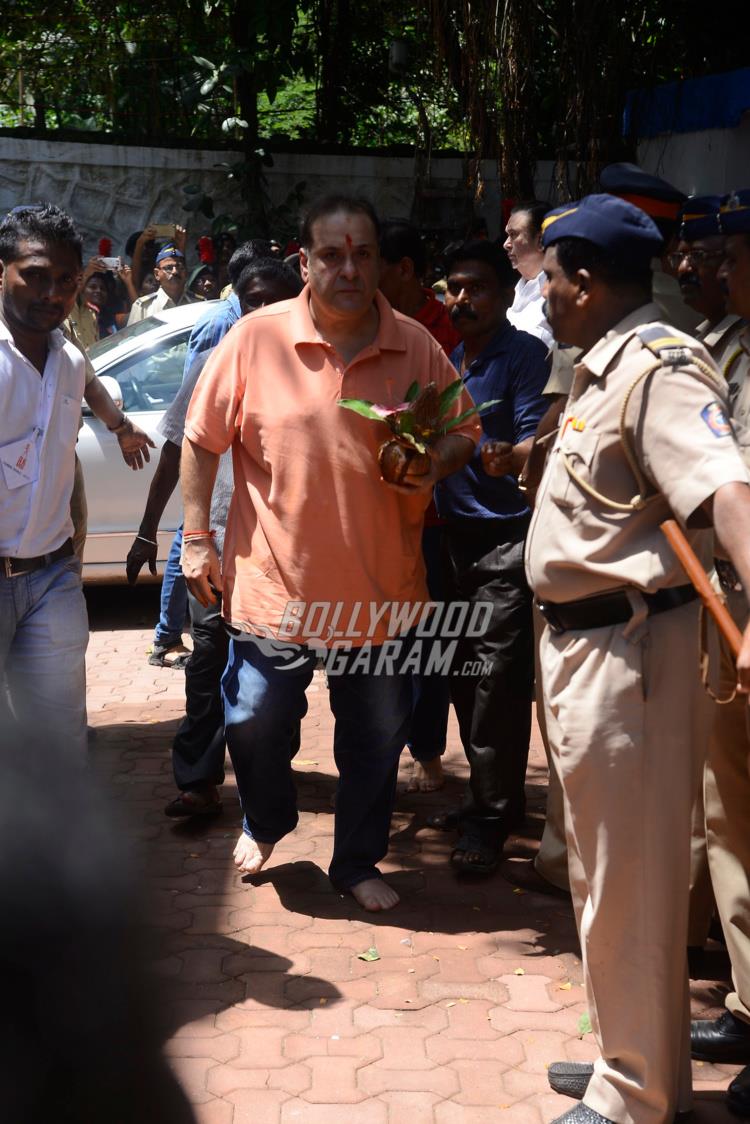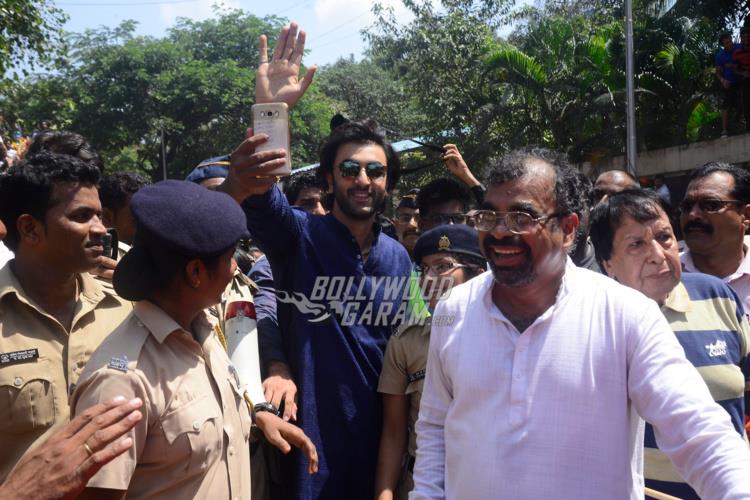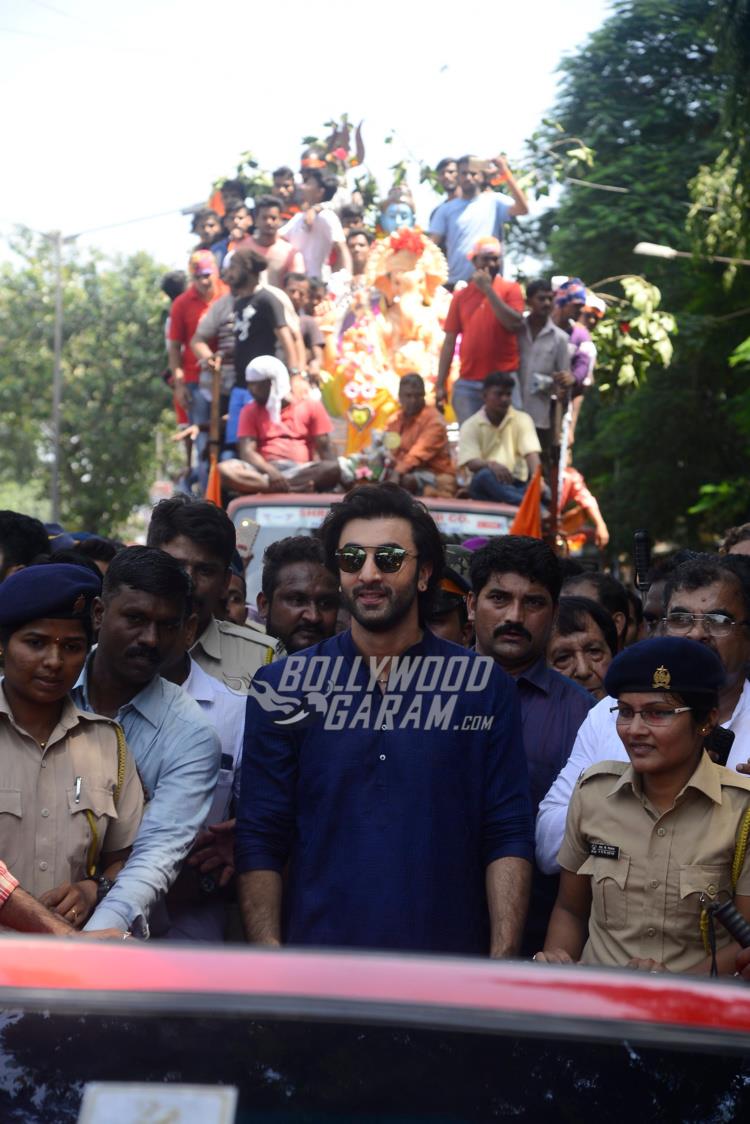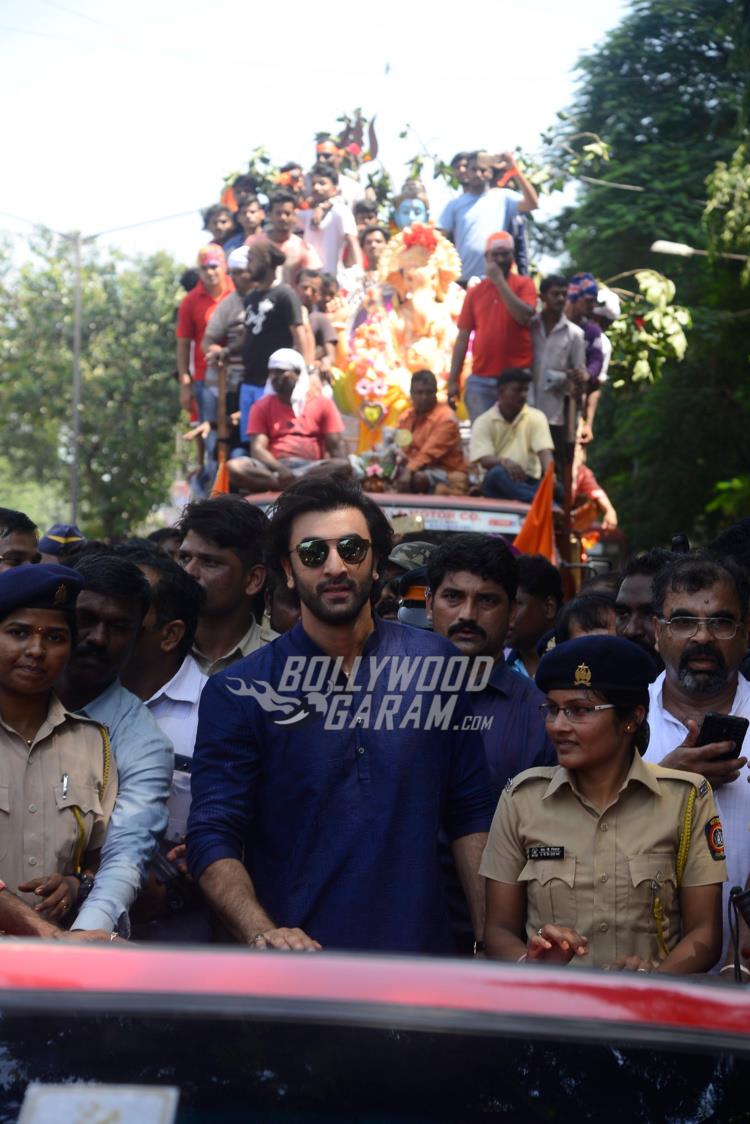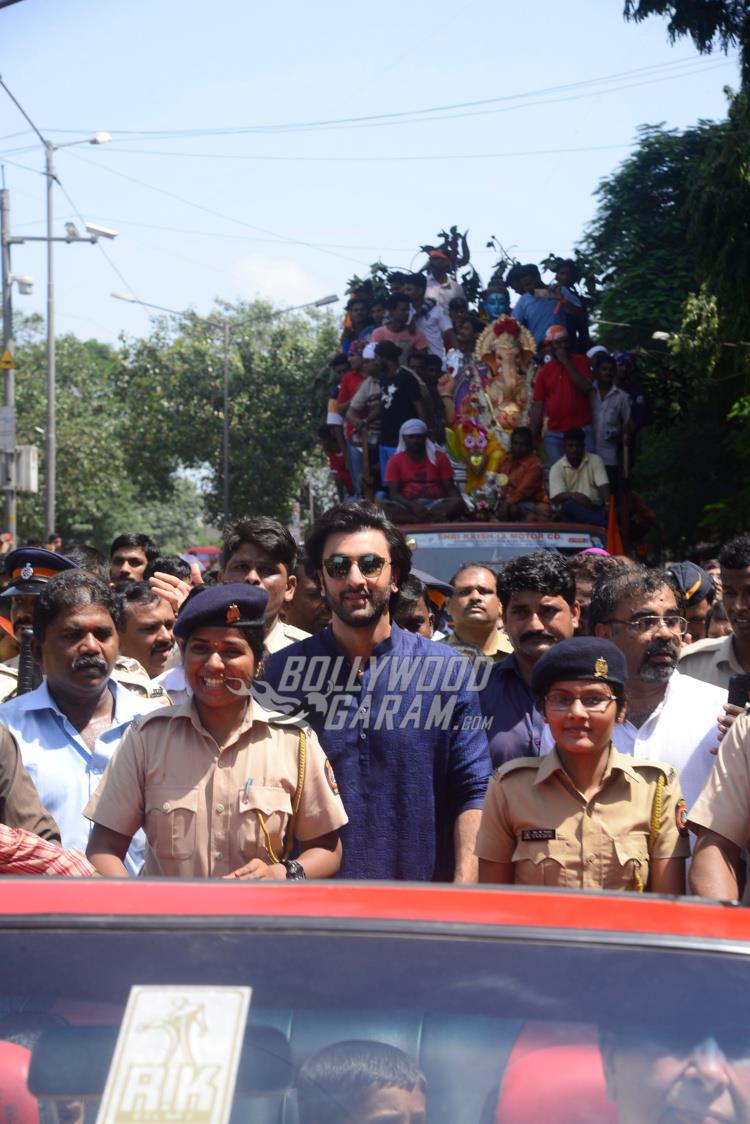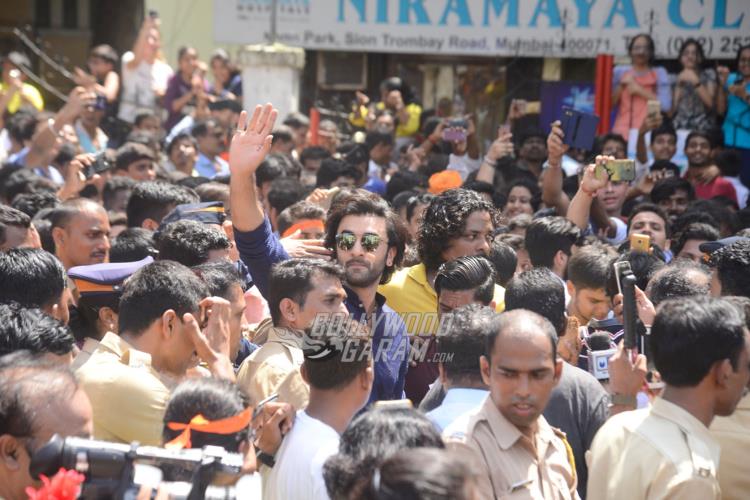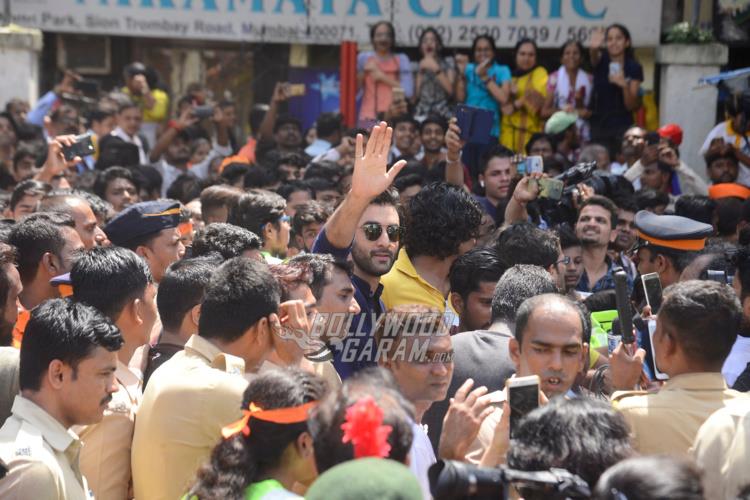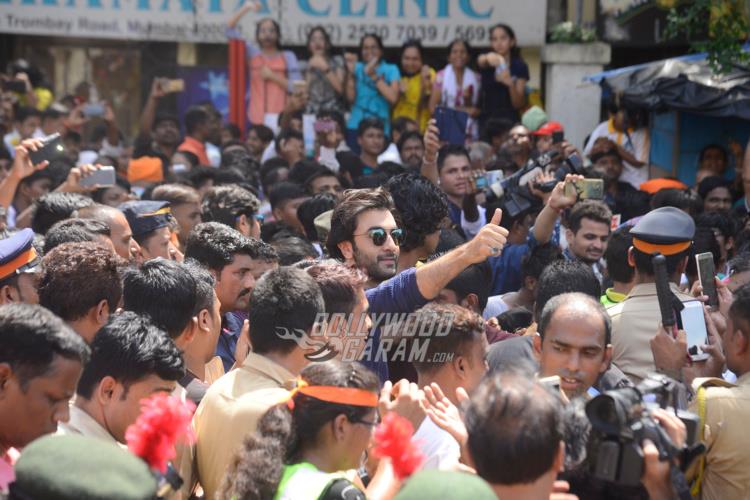 Photo Credits: Viral Bhayani